Browse:
Home
/
WordCount Blogathon 2010
The number of bloggers in the 2010 WordCount Blogathon is up by more than 145 percent. Here are other interesting facts about this year's blogging marathon.
Give blog posts that didn't get enough traffic the first time around a second chance as a "best of" post, either by itself or in a compilation.
If you're devoting more time to blogging, you risk eating into time spent on other work or your non-work life. Here are 10 suggestions for how to do it all.
If you're looking to blog more, you have to cheat – as in take shortcuts. Here's how to beg, borrow and steal your way to be a more productive blogger.
The 2010 WordCount Blogathon starts May 1 – here's your guide to a month's worth of blogging fun.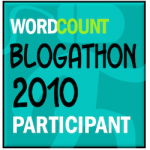 To mark WordCount's 3rd annual blogathon, we're giving away coaching, software and other fabulous prizes to writers who commit to blogging the entire month of May.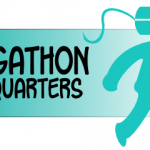 The third annual WordCount Blogathon kicks off May 1, when writers from all over team up to blog every day for a month. Registration's open – are you in?
The 3rd annual WordCount Blogathon will see freelance writers blog every day in May. Help decide what new features should be added by taking this short poll.