Browse:
Home
/
blogs for writers

Should I publish ebooks on writing, blogging, freelancing – or all 3? Take this short survey to help me decide.
If you like this blog, please consider nominating it in Write to Done's annual contest to pick the year's top blogs for writers. Read on for full details.
Sign ups are here for the 5th annual challenge to blog every day in May. It's free, it's fun, and if you go all the way, you could win blogging-related prizes.
While I'm away this week, enjoy some WordCount posts that didn't get the attention they deserved the first go around. This one: how blogging changed my career.
If you're devoting more time to blogging, you risk eating into time spent on other work or your non-work life. Here are 10 suggestions for how to do it all.
How often do you check your blog stats? Once a week? A day? An hour? I've been known to obsess over blog traffic, especially if I've written something I think is especially profound and want to make sure the whole world shares my opinion. Checking your blog's traffic stats is actually quite useful, and not […]
A roundup of my favorite blog posts on journalism, writing and freelancing from the week of Nov. 2-6, 2009.
WordCount's Best of WordCount page has 30+ of the award-winning freelance writing blog's most popular posts, covering writing, the freelance business, and more.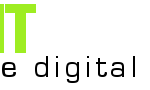 Just as freelancers have to change to keep up with the times, WordCount does too. In short order, expect the blog to sport a new look as well as some revamped content and other additions.
Here's what I'm reading this week. First, from my fellow bloggers participating in the 2nd Annual WordCount Blogathon: Organization. It's an art, really. – Tips for work and life from freelance writer Danielle Buffardi's blog, Horrible Sanity. Partner with others – Nobody said writing had to be a solitary pursuit. Sometimes it helps to have […]