I'm cohosting a no-frills version of the June community blogging challenge with help from the popular freelancers' website – and sign ups are open!

I'm taking a break from the daily blog post challenge I've run for the past six years. Here's why.

Dates for theme days, guest post exchange, haiku day and other notable events that are part of the 2013 WordCount Blogathon, which runs June 1-30.

Sign up today for this free community blogging challenge to post every day in June. Read this to find out more.

A Canadian writer explains how the event jump started his freelance career in this first in a weekly series of Blogathon success stories.

The WordCount Blogathon is back — it's happening in a different month, but it's still the same blog-building challenge you know and love.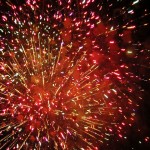 Congratulations, you've started a blog. Here's how to make sure it's a winner.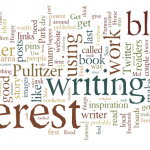 The official calendar for the annual blogging challenge that start on May 1. Use this list to plan a month's worth of posts.
Sign ups are here for the 5th annual challenge to blog every day in May. It's free, it's fun, and if you go all the way, you could win blogging-related prizes.
The annual month-long community blogging challenge returns in May. Not sure what it entails? Get all the details here. Registration opens in March.