Browse:
Home
/
blogging every day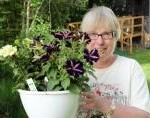 The upstate New York blogger has posted 373 days in a row – and is still at it. Find out where she gets ideas and her favorite time to write.
Come with me for a minute-by-minute look at how what it takes to run the WordCount Blogathon, a freelance writing business and a family.
This week's essential reading – 2 guest posts I did recently, one on why it pays to blog, and another on the secrets about editors every writer needs to know.
Would you post every day during May if you knew you could win a prize for doing it? Here's hoping you do, because the 2011 WordCount Blogathon once again includes a raffle drawing of writing-related prizes that anyone who makes it through the entire month could win. Some of those prizes include free hosting for […]
We're 24 days into the 2010 WordCount Blogathon and everyone's running out of gas, so the theme for today's group blogging effort is short and sweet – haiku.
A WordCount Blogathon highlight is guest post exchange day, where writers pair up to post on each other's blogs. Here are some of the more intriguing match ups.
The number of bloggers in the 2010 WordCount Blogathon is up by more than 145 percent. Here are other interesting facts about this year's blogging marathon.
It's here, the 2010 WordCount Blogathon, with more than 100 writers and bloggers posting every day in May. Follow the fun on Twitter at #Blog2010.
The 2010 WordCount Blogathon starts May 1 – here's your guide to a month's worth of blogging fun.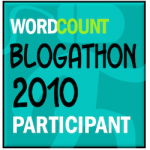 To mark WordCount's 3rd annual blogathon, we're giving away coaching, software and other fabulous prizes to writers who commit to blogging the entire month of May.