Browse:
Home
/
working with editors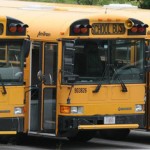 With Labor Day behind us and kids back in class, it's time to refocus. Here are 12 things writers can do to recharge and be ready for the rest of the year.

Do you say yes to low-ball assignments, bad contract terms or uncompensated revision requests because you don't know how to say no?

Look past the rejections and curt behavior and you'll see editors are just trying to get their jobs done, and looking for writers who can help.
Advice for launching a freelance writing career, including tips on querying, interviews, writing, copyediting, and working with editors.

Debate over Andrew Sullivan's subscriber-based blog continues, plus the best stories of 2012. why editors don't reply to email, and more.

If you can identify changes in how people behave or how the world works, you can turn them into story ideas, and have editors begging to work with you.

Just because you finished writing doesn't mean your story is ready to submit. Here's a handy list of things to check before hitting "Send."

Freelancing's changed and so has how editors show their appreciation for good work. Weigh in on the new ways an editor told you "Great job!" in this open thread.

Some editors are a joy to work with – here's why.
This installment of the weekly freelance writing advice column deals with disgruntled sources: is it better to tell your editor, or handle it yourself?