Browse:
Home
/
Dear WordCount

Do you say yes to low-ball assignments, bad contract terms or uncompensated revision requests because you don't know how to say no?

With rates all over the map, how do you determine an acceptable fee? Here are a few things to think about.

This installment of my weekly writing advice column looks at when it might make sense to let an organization re-run your work for free.

Answers to your questions about daily blog posts, WordPress font sizes, and turning posts into pages.

Answers to your questions about blogging, guest post exchanges, the 2013 Blogathon and more.

When it comes to sources, start out by playing by the rules, and if that doesn't get you what you need, break them.

If you're a self-employed writer, it's easy to work all the time. Here are some simple ways to avoid freelance burnout.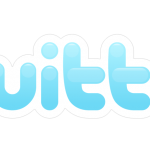 The more people follow you on Twitter, the better you can use the social network to find sources and promote your work. Read on.

There's no mystery to getting press coverage for an issue or event – just a lot of research, planning and patience.

If you're spending too much time on meetings and not enough on work, here are some tips for cutting back.