Browse:
Home
/
running a freelance business
running a freelance business

Recapping advice I shared on an April 13 SABEW teletraining on working as a freelance business journalist.

Do you say yes to low-ball assignments, bad contract terms or uncompensated revision requests because you don't know how to say no?

On March 12, the White House's health care chief will talk to a group of BlogHer bloggers about exchanges and the new law. What do freelancers want to know?
Turning down a freelance opportunity isn't easy, but sometimes it's the right thing to do. Here are three reasons why.
This blog's best offerings of the year, on writing, running a freelance business, working with editors and more.
In case you missed them the first time, here are posts that attracted the most attention this month.
This post was inspired by David Hochman, a Los Angeles freelance writer and the leader of UPOD, a Yahoo group for writers. In this post on his blog today, Hochman writes about the three words never to say to a writer: "How's it coming?" As someone who's worked as an editor and writer, I've probably said […]
In football, acting, running a restaurant or writing – you may be a star, but if you don't perform when it counts, none of it matters.
The pros and cons of working for yourself, a prize-winning journalism collaboration in Iraq, Roger Ebert's memoir and more must-reads from the past week.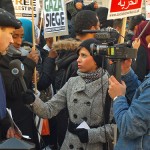 The latest installment of the Dear WordCount advice column looks at what's best, dressing to impress or blending in with interview subjects.