Recapping advice I shared on an April 13 SABEW teletraining on working as a freelance business journalist.

Follow these tips for pitching, reporting and writing articles – taken directly from editors – and you'll have publications clamoring to work with you.
Thoughts and links on freelance success from today's SABEW teleclass.

One-hour class is sponsored by SABEW and features Creditcards.com editor, two experienced freelance business writers, and me.
On my latest reading list for writers: the Grey Lady's tribute to a female groundbreaker, Steve Jobs' biography, StreetFight, WAE Network, and more.
Independent business journalists' median annual income is 8 percent higher than staff reporters, according to a new Reynolds Center study.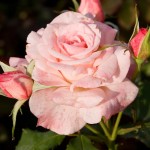 Shakespeare said a rose by any other any other name would smell as sweet. But did Shakespeare call himself a freelance writer or a poet? A hired pen, or a playwright? Not offense Shakespeare, but words matter. Today what writers call themselves matters more than ever because it sets the tone for how we perceive […]
Online media business highlights of the past week: A group of reporters displaced when Denver's Rocky Mountain News folded have started an online-only news outfit called InDenverTimes.com. The basic news service will be free, with subscriptions available for interactive features. While community news ventures like InDenverTimes.com, newspaper companies and other online entrepreneurs continue to explore […]