Browse:
Home
/
story sources

Ideas for stories can come from anywhere — and everywhere. Here are some of my favorites.

When it comes to sources, start out by playing by the rules, and if that doesn't get you what you need, break them.
This installment of the weekly freelance writing advice column deals with disgruntled sources: is it better to tell your editor, or handle it yourself?
Over the years, I've prided myself in my source list. A friend and former co-worker still talks about the extensive list of contacts I left when she took over my newspaper beat while I went on maternity leave.

Twitter may get all the press right now, but if you write about business or need experts in any number of areas – medicine, careers, government – you can't beat LinkedIn, the business online network with more than 40 million members, for finding story sources. Here are some of my favorite ways to use LinkedIn […]
You had the idea, wrote the query, got the assignment, negotiated the contract, worked out a deadline and did the research. Now all that's left is interviewing the source. What's that, the source won't answer your email or phone calls? Don't they realize what you've had to do to get this far? Unfortunately, just because […]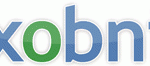 If you've been in the freelance business long, you've accumulated a pretty hefty source list. How do you keep track of all those names? When I was a newspaper reporter, I used the simplest method possible. I created one text file for each subject I covered and made a running list. When I was feeling […]
I joined LinkedIn, the business social networking site, in September when I started working again. I've been a regular ever since. I posted some thoughts about how writers can use LinkedIn on Freelance Success, a freelance writers Web site, and people found them so helpful, I'm sharing them here. Here's how writers can use LinkedIn: […]