Google is getting ready to ding websites that run spammy guest posts, according to a Problogger post that tops my picks for good reads for writers from this week.

When LinkedIn pulls the plug on its Answers feature Jan. 31, there will be one less reason for writers to use the social network for work.

In this month's WordCount Last Wednesday chat, find out how to use the business network to find story ideas, sources and more.
If you don't use LinkedIn, you're missing out on lots of new features. Tune in the Nov. 28 #wclw chat to see how freelancers can use the popular social network.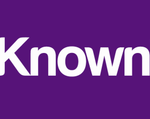 Facebook, the world's biggest social network, wants into the business networking business. But LinkedIn's countering with new moves – and apps – of its own.

If you've sworn off online communities like Facebook because all people do there is goof off, join LinkedIn, the site that puts the work in social network.

Twitter may get all the press right now, but if you write about business or need experts in any number of areas – medicine, careers, government – you can't beat LinkedIn, the business online network with more than 40 million members, for finding story sources. Here are some of my favorite ways to use LinkedIn […]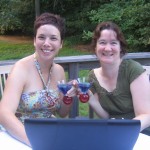 Social networks like Facebook, Twitter and LinkedIn have created all kinds of new work-related etiquette questions: Is it OK to post a link to that killer story you wrote for Ladies Home Journal on Twitter more than once – an hour? Does memorizing the LinkedIn profile of an editor you'd like to pitch constitute stalking? […]
I spent Monday afternoon talking to small business owners at the ShopSymposium/09 conference here in Portland. The subject of the panel discussion I participated in: how small business owners can use social media without having it take over their lives. That's not all the panel discussion covered – to track everything that was mentioned do […]

While I'm on vacation this week, I'll be rerunning some of the best WordCount posts of the year. Watch for new posts, including my predictions for the top digital media personalities to watch in 2009, starting January 5. Happy New Year! Today's reruns: how writers can use LinkedIn, the business social network. The secret to […]