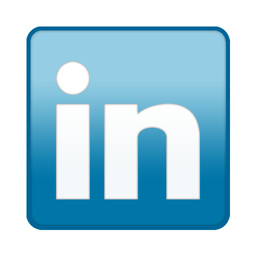 It's been called the anti-Facebook, the business social network, and the modern alternative to the traditional resume.
Whatever you call it, LinkedIn has become too big to ignore, especially for freelance journalists and other writers who can use it to find story ideas, troll for sources and promote themselves and their work.
In today's WordCount Last Wednesday writer chat, we'll look at new and newly revamped features of LinkedIn that writers can use in their work. The chat takes place at 10 a.m. PT.
Use the hashtag #wclw to join the discussion.
For the 60-minute chat, we'll start with introductions, then I'll move to a couple pre-set subjects. Feel free to ask questions and share your own LinkedIn tips throughout the hour.
The subjects are:
What writers should know about the new LinkedIn profile page
How to use LinkedIn to track companies and other organizations – including publishers!
What Endorsements and Recommendations are, and how to use them
What other resources LinkedIn offers writers and journalists
Join the #wclw chat
To join the #wclw chat, you need a Twitter account and free time from 10 to 11 a.m. PDT on Wednesday, Nov. 28. Use the hashtag #wclw to follow tweets related to the chat.
It's possible to use the standard Twitter interface , but you might find it easier using a Twitter application such as TweetGrid, TweetChat or HootSuite. Of those three, my favorite is TweetChat, which you can log into using your Twitter account.
You might want to alert followers that you'll be tweeting more than usual during the chat, and suggest they use Muuter.com to temporarily mute your tweets if they don't want to tune into the conversation.
If you can't join us, look for a complete transcript of the chat on Wednesday afternoon.
Got an idea for a #wclw chat? Would you like to participate as a guest speaker? Send your idea or bio to me at [email protected].