Browse:
Home
/
tech tools for writers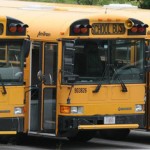 With Labor Day behind us and kids back in class, it's time to refocus. Here are 12 things writers can do to recharge and be ready for the rest of the year.

When LinkedIn pulls the plug on its Answers feature Jan. 31, there will be one less reason for writers to use the social network for work.

A story is only as good as the research that goes into it. Here's how to get better at digging up data, without adding a lot of extra time.

Best posts of the past 12 months on writing and blogging basics, running a freelance writing business, tech tools for writers and more.

Think of this new tool for finding sources and organizing notes "like a souped up police scanner for news and social."

In this month's WordCount Last Wednesday chat, find out how to use the business network to find story ideas, sources and more.
If you don't use LinkedIn, you're missing out on lots of new features. Tune in the Nov. 28 #wclw chat to see how freelancers can use the popular social network.

Check out this public Twitter list of more than 65 apps for writers that covers everything from file storage to self-publishing. Like it? Subscribe to the list.
What writers should be reading this week: a newsweekly goes digital only, Violentacrz and the free speech debate, apps for writers, and more.

In this guest post, freelance writer Hobart Swan explains how to use mind-mapping software to tap into the fantastic ideas trapped in your head.