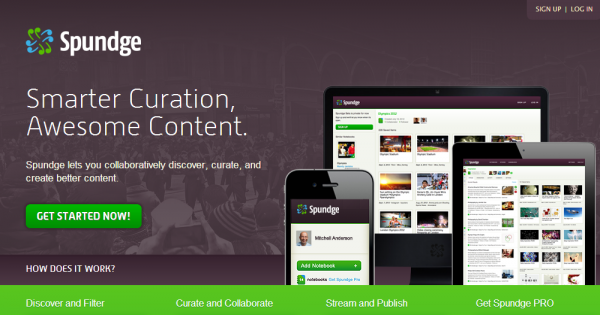 In the quest to organize research and stay on top of trends, writers use everything from Google Alerts and Evernote to whiteboards and mind mapping.
Here's another option: Spundge, a digital tool that's equal parts reporter's notebook, news alert system and collaboration tool. Launched in late September, the Montreal-based service already has 1,000 users.
I recently did an email interview with Spundge director of content Craig Silverman to find out more, including how freelancers can use it. You may recognize Silverman's name: he writes about media errors in the Regret the Error blog for the Poynter Institute, and also helped start the Toronto hyperlocal news site OpenFile.
Here's the interview:
What is Spundge?
It's a curation and publishing platform built for professionals. Individuals and teams use it to tracks topics of interest, curate relevant items, and create and publish content. One big aspect of Spundge is that it's collaborative. You can discover and save items with colleagues, friends, editors, and work together to create content.
The second key piece is that we've built an integrated workflow to enable you to quickly move from discovery to curation and collaboration to creation and publishing. I expanded the benefits of this for writers in a previous blog post, A Bloomberg terminal for journalists.
How does it work?
You pick the beats, topics, people, companies and other things that you want to track, and create a Spundge Notebook for each of them. Add in keywords and you get relevant results from a range of information sources, including over 40,000 RSS feeds from news orgs and blogs, Twitter, Facebook, Flickr, YouTube, Instagram, Google+ and LinkedIn. You can turn on and off different sources, and add and remove keywords to fine tune your results. Then save the most relevant items and collect your research in your Notebook.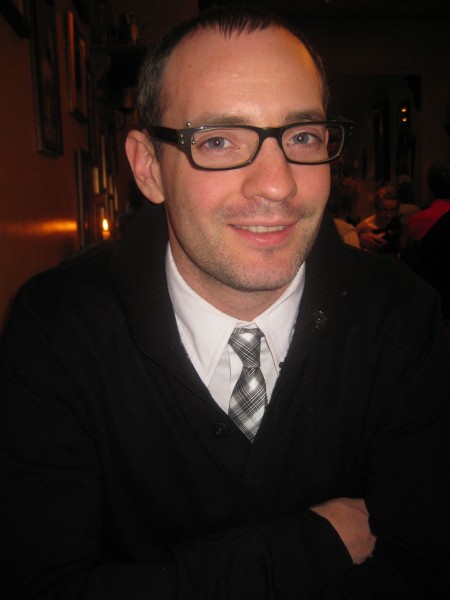 Here's an example of a Notebook I have for my beat covering media errors, accuracy and corrections for Poynter. You can see all of the saved items that I use to write posts and keep on top of news on my beat. All of the keywords and source settings are only visible to Notebook contributors. You can also make your Notebooks completely private.
As mentioned above, Spundge is collaborative. That means you can add colleagues and contributors to your Notebooks and work together to curate relevant items. You could for example add an editor to a Notebook so they can see what you're gathering for a story. Or bring in a writing partner to collect research together.
The idea is to centralize your research and information discovery, and enable you to easily save the most useful items. We also enable you to add your own custom RSS feeds, scan Twitter lists, and filter results by location, date, and other parameters.
That's the free beta version. Our Pro offering, priced at $9 per month for the beta period, enables you to quickly use the research collected in Notebooks to write a story and instantly publish it on any WordPress site or Tumblr, or send it out as an email newsletter via MailChimp. Our Pro text editor also enables you to easily drag-and-drop in tweets, videos, images and other saved content to create a story from saved items.
How can writers use it?
The first way they can use it to centralize the process of tracking beats and topics, and for gathering research for stories and projects. Keep all your research and ideas in one place and easily scan the latest results flowing into your Notebooks. Scan your feeds, read up on related coverage, track social media, and save what's valuable – all in one place.
The second way is to use Pro to move from curation/research to writing. I think a lot of us end up writing with a ton of browser tabs open, or by switching from a text editor back to a note-taker or bookmarking app like Delicious. With Spundge, you literally write with all of your collected research right next to your text. It's really easy to pull up the things you need when you need them. If you're embedding tweets and other content in your work, we enable you to drag and drop these items right into your story. No fiddling with embed codes.
One great place to go learn more about using Spundge is this Notebook curated by New York Times/Slate/National Geographic contributor David Dobbs. It's called "Using Spundge" and has some of the best articles written so far about how writers can use it. Dobbs is a Pro subscriber and currently has 17 Notebooks, most of which are private.
How's it better than using Google News Alerts, Evernote or other tools reporters use now to track news and save story ideas?
I think you just highlighted one of the problems we're solving. In order to track topics of interest, be on top of the latest and most relevant information and save it in a useful way, you need to use a patchwork of tools. They don't work together and they each do different things. If you work on a team, chances are you all use different tools and systems. That's messy, and it wastes time.
Spundge offers an integrated workflow for content discovery, curation, annotation, collaboration and creation. I realize that's a mouthful, but the reality is that to do our job, writers need to be able to efficiently track and discover information, organize it in a way that makes senses, share it with the relevant people, and then access it to create stories and other types of content. That's a workflow, and Spundge it built to enable it in one place.
Can you give a couple examples of reporters or freelance writers who use it?
I'll share three:
1. At Quartz, the recently-launched global business site from Atlantic Media, reporters use Notebooks to track the topics (what they call "obsessions") they're writing about. They add relevant editors and fellow reporters to their Notebooks so that other members of the team are instantly notified by email when new content is added to the Notebook. This keeps everyone on top of the latest developments, and it makes it easy for the editor to say, "I think you should do something about that latest item in your Notebook." Quartz also uses Spundge to send an email newsletter to three different time zones every day. So you can see how collecting research in different Notebooks also makes it easy to grab content and pull it together for a newsletter, blog post, or other type of content.
2. Regional papers published by Trinity Mirror in the U.K. use Notebooks to help them track local content they otherwise might miss. They set up notebooks with keywords such as local street names, churches, schools, organizations, businesses etc. They can then see if any keywords are popping up on Twitter, Facebook, or in photos on Flickr or Instagram etc. Think of it like a souped up police scanner for news and social. "It's picked up several stories for them already so it's really nice when you see a new tool come out that you can start using straight away and makes such a brilliant impact and difference to the newsroom straight away," Trinity Mirror's digital publishing director David Higgerson recently told Journalism.co.uk.
3. The International Journalism Festival has been using Notebooks as a way to publish a curated stream about a specific topic. They can do this because you're able to embed the saved items from any Spundge Notebook on a website. Basically, any time you save a new item in a Notebook, it's automatically streamed to wherever you've put in the embed code. One example is this page on the IJF's website where they've embedded their notebook about the debate about paywalls. This is a great way to deliver real-time content just by keeping your Notebook up to date.
If you want other suggestions, have a look at this blog post where we list, 8 ways journalists are using Spundge Notebooks.
One final thing to note is that when you look at someone's profile on Spundge, it's a great way to evaluate their interests and areas of expertise. So I think a rich Spundge profile (here's mine) is something a freelancer can use show to a prospective client to say, "Have a look at these relevant Notebooks I curate. I clearly know my stuff."
How many writers are using it?
At this point I'd say over 1,000 have signed up.
What's the most unexpected way you've seen someone use it?
I didn't expect to see people curating Notebooks about abstract topics. For example, have a look at this Notebook about Happiness. It's amazing what the system turns up for the people curating it. The result is a really unique collection of information.
 How much does it cost?
Our beta price is $9 a month for Spundge Pro. We also offer a free version that people can use to create Notebooks. We will be moving to a more formal free/paid structure by the spring.
Is it available as a smartphone app?
Not yet. It works great on the iPad and other tablets, and we're working on mobile.
 What's next?
Mobile is a focus for the new year, and we will also be rolling out new Notebook features. For example, we recently added LinkedIn search as an option for Notebooks.
Finally, I'll also note that we are not only working with writers. We expect to kick off new engagements with professional services firms, lawyers and other professionals. The truth is that today so many professionals need to be on top of the latest information to do their job. Spundge helps them do that, and to easily create content that grows their influence. That cliché about how today everyone is a publisher? We think Spundge is a great tool to help professionals become publishers.