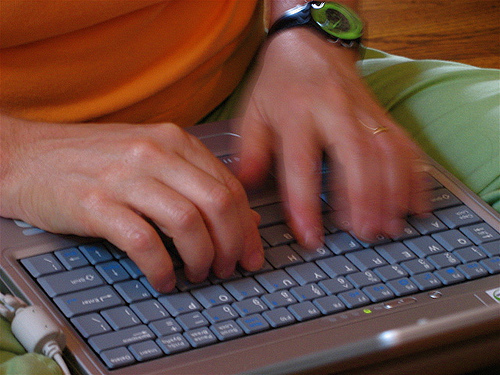 Dear WordCount: I applied for a blogging job with a local company. They want to know what I'd want to be paid for posts of 250 to 600 words. What's the going rate for posts of that length? — J.B.
Dear J.B.:
Thanks for writing, and congratulations on being approached about the paid blogging gig.
Unfortunately, there's no simple answer to your questions. Rates for blogging are all over the map, from pennies a post to hundreds of dollars or more. To help you come up with a number, let's look at some of the variables that go into determining a fee:
1. Subject
If you're writing about something you know, it's going to be easier than covering a topic you have to educate yourself about first.
2. Time
The less time a post takes to write, the higher your hourly rate will be, regardless of the fee. If you can crank out a 250-word post on a topic you know well in 30 minutes, the $50 fee is equal to $100 an hour – not shabby. If you're writing about a topic that you have to search or do multiple interviews for and you end up spending four hours, that same $50 comes out to $12.50 an hour, or about what my son earned as a lifeguard at the local public pool.
3. Sources
Not all blog posts are alike. Some offer analysis on current events, and don't require anything more than linking to news reports on what's happening and your ability to present well-reasoned arguments for or against a certain position on the subject. Others are more like news stories, with research based on your first-hand reporting from a conference, or in-person or phone interviews. Others could be a collection of links on a related topic with commentary on each from you. Depending on what the company offering the blogging gig wants, you could wind up using sources in some or all of the posts you're asked to write. Take that into consideration when setting a price.
4. Extras
Writing blog posts might also entail learning how to use a company's content management system so you can file your posts into it. It might also mean making sure posts are fit for SEO, which could mean adding meta descriptions, categories and tags, and finding images. The company might also want you to promote your posts on Twitter, Facebook et al. Don't overlook the time it takes to manage all these extras, and don't set a price before asking the company what they expect.
5. Client management
Beyond the work itself, you'll also spend time talking or emailing your editor or company contact, invoicing and doing other housekeeping. Try to estimate how much time you'll spend on client management and build that into your hourly rate as well.
Once you've taken all of those factors into account, look at your ideal hourly rate and determine how much you need to charge in order to meet it. I normally underestimate how fast I can write posts, so when I'm asking to for a rate quote, I build in an extra 25 to 30 percent to account for that. When I'm negotiating I like to ask for more than I want to leave myself some bargaining room. For example, if you're willing to write posts for $50 each, start at $100 and see what they say.
One last thing: I hope you ask to be paid for any sample posts the potential client asks you to write. If they're that interested in you, you shouldn't have to write posts on spec. One possibility is to work out a deal so that if you get the gig, they'll build the fee for the sample posts into your monthly retainer, and if you don't, you'll bill them for a pre-approved flat fee.
Dear WordCount answers your questions about writing, blogging and running a freelance business. Send questions to [email protected].