Archives by date
You are browsing the site archives by date.

In the latest chapter of this continuing series, financial writer Susan Weiner shares an inside look into her blog.

Ebyline Content Director Peter Beller explains what the online platform is and how writers can use it to promote themselves and find work.

Good reads for writers this week from a famous author, the POTUS, and the biggest waste of time on the Internet.
In case you missed them the first time, here are the posts that generated the most buzz during the past month.
A complete transcript of the July 31 #wclw chat, about books on writing, and books that inspire you to be better writers.

Think about what books inspire you, then join today's #wclw writer chat to talk about them. See you there!

Two more bloggers who've hit the 1,000-post mark share their stories, in the latest installment of this continuing series.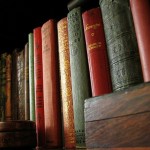 The next WordCount writer chat is Wednesday, July 31, at 10 am PT/1 pm ET. Our subject: best books on writing, and that inspire good writing.

Summertime and the living is easy. Kick back and enjoy the list of good reads for writers from this week.

This installment of my weekly advice column tackles what to pay someone for proofreading your work.