Browse:
Home
/
how to be more productive
how to be more productive

Make a list, set a timer, turn off distractions, work more hours — and other tips for gettting work done when you're under the gun.
Laura Vanderkam, author of "168 Hours: You Have More Time Than You Think," shares insider tips on carving time out of your day to work on a book.
Successful freelance writers stay on task by using the following Web browser add ons, cloud-based programs and smartphone apps.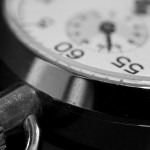 The next WordCount Last Wednesday chat takes place Wednesday, Feb. 23 at 10 a.m. PST. The subject: time management for writers. Join us on Twitter at #wclw.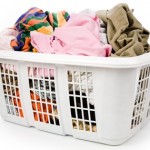 It's hard to jump straight from writing "The End" on one assignment to "Once upon a time" on the next. Sometimes you need a mental break in between, even if it's a short one. Think of it as a palate cleanser between courses. I recharge the old writing batteries by doing a quick activity between […]
Everyone has their own secrets for squeezing more productivity out of their freelance work day. My personal favorite is getting up early – today it was 4 a.m. – to work sans interruption before the rest of the world is awake. I know other writers who stay up late to write or work in coffee […]