Browse:
Home
/
productivity

If you're self-employed, saying no to new projects can be hard. These tips from writer Kate Harold will make it easier.

Writers can delegate tasks to digital helpers to be more productive. Here's what you need to get started.

Successful freelancers share how they squeeze the most from the work day to maximize writing income.

Overflowing inbox got you down? Rightsize it and get organized in the process using the Inbox Zero method. Luke Clem explains.

An ex-freelancer finds you can go back to a staff job again, plus the importance of habits and taking time off, and other good reads from this week.

If you're a self-employed writer, it's easy to work all the time. Here are some simple ways to avoid freelance burnout.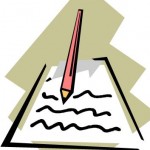 To get a better idea of what self-employed writers do, let's share what projects we've got going right now.

If you're spending too much time on meetings and not enough on work, here are some tips for cutting back.

Check out this public Twitter list of more than 65 apps for writers that covers everything from file storage to self-publishing. Like it? Subscribe to the list.

In this sponsored post, business writer Jodi Torpey describes five painless ways freelancers can keep the words flowing.