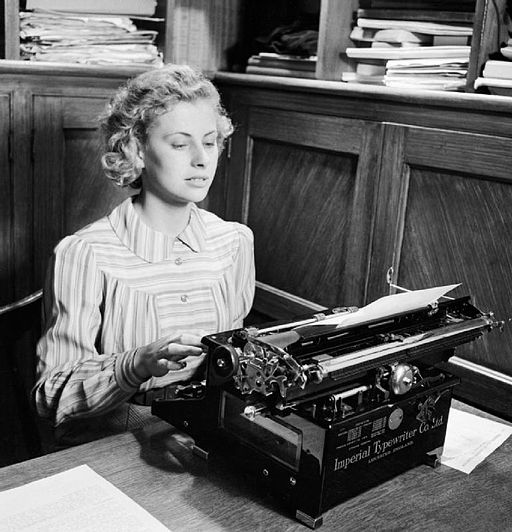 [EDITOR'S NOTE: Writers and editors at the final session of the American Society of Journalists and Authors New Avenues in Journalism conference Oct. 10-11 talked about working smarter, not harder, and how to be more productive. Someone asked about the value of using a virtual assistant, and I promised to re-publish this post on my own experiences using a VA, which originally ran on ASJA's The Word blog in 2013, and then here. I have updated it slightly. – Michelle Rafter]
I started using a virtual assistant for one reason: sleep.
After the last session of the 2011 ASJA writers' conference, I stayed at the conference hotel in New York for hours working on sign ups for the WordCount Blogathon, which was starting the next day. Then I caught a cab to the airport, hopped on a plane, flew back to Portland, caught another cab home and stayed up until 3 a.m. creating a blog roll of the 200+ people who'd signed up for the event. All I can remember thinking is, there has got to be a better way.
Flash forward a year. When the 2012 Blogathon rolled around, I asked Jan Udlock, a friend and fellow Portland writer who'd done the event before, if she'd be interested in taking over some administrative duties. She was, and she did a fantastic job. So fantastic I asked her to stay on after the month-long event to do other work for me.
That was my first pass at using a virtual assistant. I worked with Jan for close to 18 months, I can honestly say it changed my work life, and not just because I can run a month-long blogging challenge and get some shut-eye.
I'd long felt I could be more productive or take on more projects if I had an assistant. But I couldn't figure out what to delegate. Using Jan for the Blogathon was the "aha" moment that pushed me to make it happen.
What Virtual Assistants Can Do
The first step toward using a virtual assistant is assessing all the things that you do that you could outsource to someone else. When I started using Jan, I came up with the following list of activities a virtual assistant could help with:
Article or book research
Tracking down experts or other sources to interview for stories
Setting up phone interviews
Researching images for articles or books
Updating my website
Publishing a marketing newsletter
Acting as a first reader on articles or other manuscripts
Proofreading
Managing social media accounts
Cohosting or running Twitter chats, webinars, teleconferences and other live events
Scanning and delivering signed contracts and non-disclosure agreements (NDAs)
Filing, billing or doing other office work
 How to Get Started With a Virtual Assistant
If you're to the point where you think you could use help from a virtual assistant, here are my recommendcations for getting started:
1. Use your existing network to find help.
I didn't have to look far for an assistant. Is there someone in your existing circle of work friends who could do the work? If not, ask writer or editor friends who've used a virtual assistant for recommendations.
If your freelance friends' virtual assistants are booked, those assistants may be able to recommend other VAs. Or use a directory website such as VA-Networking.org or Virtual Assistantville to list a job that subscribers to the service can claim.
2. Start with a small task.
Once you've lined up someone, test the waters with a small assignment. For the first Blogathon she helped with, Jan took over creating the blogroll, answered questions on the event's Google Group and assisted with other small tasks. After that, I hired her to do online research for the blog posts I wrote for several news sites, hunt down experts, and compile material from my blog for an e-book. She also helped me set up a Facebook page, and co-hosted Twitter chats. Having her handle those tasks freed up hours of time I used to focus on other writing and editing tasks.
3. Give detailed instructions.
It can be hard to explain what you do to another person, so err on the side of sharing too much. When Jan and I started out, we talked on the phone. After that, I emailed her instructions for what I needed done and the maximum amount of time I wanted her to spend on a task.
When you're assigning a VA work that's related to a story assignment, pad the deadline a little to allow time for do-overs or if you need the assistant to do additional research or other work.
After a point, I began using Evernote as a tool to share notes and files. I signed up for Evernote's Premium paid service ($45/year), so Jan could use the Evernote Web Clipper program to save research directly into my Evernote notebooks. You could also use web-based services such as DropBox and Box.net to share files with an assistant.
4. Expect hiccups.
If you've covered a subject or beat for a long time, a VA isn't going to be as good as collecting research as you are. That's why the detailed instructions are important. If you're using an assistant to do research, it's also a good idea to give them feedback on what they dig up, since that can help them do a better job the next time.
 5. Treat it like the business relationship.
Over the years, Jan and I have become friends, but our relationship remained all business. I tried to give her a set amount of work a month, and she billed me an hourly rate, in 15 minute increments. What I pay is between Jan and me, but it was sufficiently under my own rates that I still made a profit on stories that I use her to research. Jan billed me for her time at the end of the month and I paid her either through my online bill pay service or PayPal.
In fall 2013, the nature of the work I was doing switched from predominately writing to predominately editing and I didn't need a VA's help as much. Around the same time Jan took on some new clients and raised her rates. It made sense for us to stop working together. But it was an amical separation, and I'd hire her again in a heartbeat – my sleep depends on it.
[UK Ministry of Information photo courtesy Wikimedia Commons]