Browse:
Home
/
freelance writers
Portland writer Heidi Swift and her Reve Tour teammates will ride the 21 stage, 3,497 kilometer course a day ahead of the men.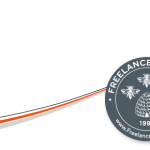 Group says writers, other home-based workers' impact on U.S. economy is big and getting bigger, despite the fact that they're ignored in official census counts.
How do you act when the editor you write for today may be the writer you editor tomorrow?
Everywhere I turn these days, I'm running into writers quietly working on new projects – it's my best indicator the economy's getting better.

If you're getting into freelancing these days, one option is writing for content aggregator sites like Helium, About.com, Associated Content or HubPages. These companies pay writers to create massive amounts of content to help the sites rise up to the top of Web searches and make more money on click throughs. But for freelancers, there's […]
Yesterday, long-time freelancers Tim Beyers wrote a guest post here explaining why freelancers shouldn't write for content aggregators, and he singled out Helium as an example. His post prompted Barbara Whitlock, Helium's new member outreach manager, to reply. Instead of burying what Whitlock had to say in the comments under Beyers' post (where you can […]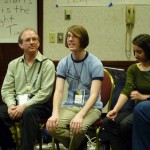 At 21, Steven Walling has accomplished what some writers twice his age are still trying to figure out: how to make a living as a digital freelancer. Despite his youth, Walling took a very old fashioned path to get where he is today. Fresh out of high school, he took whatever paid writing work he […]
Here's what I'm reading this week. First, from my fellow bloggers participating in the 2nd Annual WordCount Blogathon: Organization. It's an art, really. – Tips for work and life from freelance writer Danielle Buffardi's blog, Horrible Sanity. Partner with others – Nobody said writing had to be a solitary pursuit. Sometimes it helps to have […]
The week's highlights from the freelance world and digital media business: Standing up for writers – Today is the 2nd Annual Writers Worth Day. Lori Widmer, a Valley Forge, Pa., writer, dreamed up the campaign to help writers and other freelancers do a better job negotiating fees and standing up themselves. I'm down with that. […]
The week's highlights from the digital media business: Imprisioned U.S. freelancer ends hunger strike – Roxana Saberi, the freelance broadcast convicted of spying in Iran ended a two-week hunger strike after Iranian authorities agreed to hold an appeal hearing for her next week. The Iranian-American freelance broadcast reporter was arrested in January and convicted of […]