Archives by date
You are browsing the site archives by date.
Join us for WordCount Last Wednesday Twitter chat at 8:30 a.m. Pacific today. Writer/website designer Ron Doyle will discuss all things WordPress.
What's the difference between WordPress.com and WordPress.org? How can I insert pictures into my WordPress blog posts? How do I know what the best WordPress theme is for the blog I want to start? Freelance writer, website designer and all-around tech guru Ron S. Doyle will be on hand to answer those and other pressing […]

Here are 5 ways freelance journalists can use the new and improved journalism training site Knowledgewebb.net.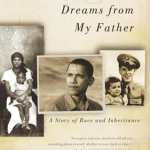 With school out and the sun shining, it finally feels like summer, so this week's recommended reading is devoted to my summer reading list. What's on yours?
Here are some helpful hints for developing a specialty as a freelance writer.
WordCount Last Wednesday is a Twitter live chat on freelance writing the last Wednesday of each month. Subject of June 30 chat is WordPress. Use hashtag #wclw.
From The Oatmeal to McSweeney's, my recommended reading for the week ending June 18, 2010, is all about being funny.
It's been two weeks since the 2010 WordCount Blogathon ended, enough time to ponder what I learned from blogging every day in May.
This week I've been writing about the future of the media business and how freelancers should respond. In keeping with that theme, my weekly recommended reading for writers is all about the future – of blogging, tech tools for writers and the media industry. Blogging How to start a hyperlocal blog – Outside.in, the hyperlocal […]
If the future of news is in smartphones, freelance journalists need to be ready. Here's a 6-step guide to writing mobile apps.