Browse:
Home
/
Online News Association

Trends, tools and techniques curated from the country's biggest gathering of online media practitioners, held Sept. 21-22, 2012, in San Francisco.
In today's media business, the "c" word is "collaboration."
What you should be reading this week – follow #ONA10, the Twitter feed for the Online News Association annual conference happening now in Washington D.C.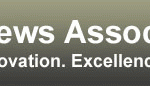 Any journalist working in digital media can vote now to help the Online News Association choose what topics to cover at ONA10, Oct. 28-30 in Washington D.C.
Here's a list of journalism training websites that offer free or low-cost classes freelancers can take to pick up skills they need to create content online.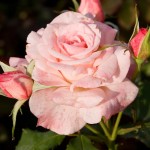 Shakespeare said a rose by any other any other name would smell as sweet. But did Shakespeare call himself a freelance writer or a poet? A hired pen, or a playwright? Not offense Shakespeare, but words matter. Today what writers call themselves matters more than ever because it sets the tone for how we perceive […]
It's been one of the worst years on record for the news industry, what with newspapers and magazines closing or shrinking substantially and shedding tens of thousands of jobs** in the process. Given everything that's happened, it wouldn't be surprising to see a lot of doom and gloom at a news industry gathering. That may […]
I was stuck on not having perfect. Instead of going with what I had, I stalled out, waiting for inspiration to strike, or enough time to materialize on my calendar to write the whole damn thing over again.
When I went freelance, not only did I lose my full-time paycheck, I lost my tribe. Instead of being part of a pack of 300, suddenly I was on my own – at least that's what it felt like at the time.
The week's highlights from the freelance world and digital media business: Standing up for writers – Today is the 2nd Annual Writers Worth Day. Lori Widmer, a Valley Forge, Pa., writer, dreamed up the campaign to help writers and other freelancers do a better job negotiating fees and standing up themselves. I'm down with that. […]