Archives by date
You are browsing the site archives by date.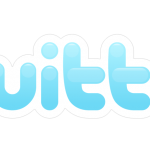 The more people follow you on Twitter, the better you can use the social network to find sources and promote your work. Read on.

Here's a complete transcript of today's #wclw writer chat, with great tips for finding new markets for your freelance work.

Join us at 10 am PT/1 pm ET today, Wednesday, Jan. 30, for the monthly #wclw writer chat. We'll be sharing tips for finding new clients. Please come!

A freelancer who's placed more than 200 articles in over 100 local parenting magazines shares her secrets.

The next WordCount Last Wednesday writer chat is Wednesday, Jan. 30. We'll discuss finding new freelance writing markets. Join us 10 am PT/1 pm ET at #wclw.

Analyzing the "crosswordiest" words in NY Times crossword puzzles, finding insurance, embracing sponsored content, and other good reads from the past week.

There's no mystery to getting press coverage for an issue or event – just a lot of research, planning and patience.

The American Society of Journalists and Authors annual confab is THE place to learn about the business side of freelancing, as Sandra Beckwith explains.

When LinkedIn pulls the plug on its Answers feature Jan. 31, there will be one less reason for writers to use the social network for work.

Sports outlets missed the ND player's Internet girlfriend hoax, and more bad news from the news business.