Archives by date
You are browsing the site archives by date.

A pictorial look back at some major freelance writing themes covered on this blog over the past 12 months.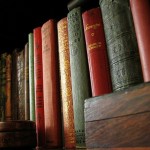 A deadly avalanche, a serial killer revisited, riding the Tour de France and other best reads for writers from 2012.

Four simple methods for figuring out what to charge for a writing project.

Best posts of the past 12 months on writing and blogging basics, running a freelance writing business, tech tools for writers and more.

The New York Times' ambitious recounting of a deadly avalanche is the new pinnacle of interactive journalism.

I'm a big believer in laying your cards on the table when it comes to sharing what freelance clients you work with. Here's why.

A complete transcript of the Dec. 19 #wclw writer chat, where freelancers shared accomplishments for 2012 and goals for 2013.

Join your fellow freelance writers at 10 a.m. PT/1 p.m. ET as we analyze how business was in 2012 and what we're planning for the New Year.

Join us Wednesday, Dec. 19, at 10 a.m. Pacific time to share how your freelance writing business fared in 2012, and what your goals are for 2013.

Skim through Regret the Error's collection of the best – and worst – corrections of the past year to see how many ways reporters can get things wrong.