Archives by date
You are browsing the site archives by date.
Don't miss the live 2010 WordCount Blogathon wrap party on Tuesday, June 1, at 8:30 a.m. PT, on Twitter. Follow #Blog2010 to join the fun.
Here's a collection of WordCount posts on software, blog tools and social media apps that beginning freelancers and bloggers will find useful.
As the 2010 WordCount Blogathon comes to a close, I asked all 110+ blogathoners to share the one post they're proudest of having written during May.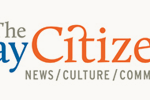 The Bay Citizen, BlogWorld speaker signups, Technonomy and other recommended reading for writers for the week ending May 28, 2010.
This is a pointer to a post I wrote on SecondAct.com on how to protect yourself from phishing attacks, one of today's most predominant online scams.
It's possible to have a successful blog without worrying about SEO, guest poster Ron S. Doyle finds out in a Q&A with The Happiness Project author Gretchen Rubin.
Penelope Trunk thinks Gen Y workers are smarter than you, and if you want to get ahead, you should act like they do.
We're 24 days into the 2010 WordCount Blogathon and everyone's running out of gas, so the theme for today's group blogging effort is short and sweet – haiku.
In light of news Yahoo is buying Associated Content, this Best of WordCount edition features posts I've written on content aggregators and hyperlocal news.
A WordCount Blogathon highlight is guest post exchange day, where writers pair up to post on each other's blogs. Here are some of the more intriguing match ups.