To run a great freelance business, you need to keep up with the times. Here are some great reads from this week for keeping up with changing times in the media business:
The industry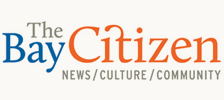 The pitfalls of collaborative news – The Chicago Reader reports on the deals the just-launched San Francisco-based Bay Citizen is trying to strike with hyperlocal sites. The piece also compares that nonprofit news operation with the Chicago News Cooperative, which like the BC has a content-sharing deal with the New York Times but also a six-month headstart. Guess which effort the Reader thinks is more laudable?
Bay Citizen embraces 4 trends among news startups – More on the much-discussed nonprofit news venture, which is backed by $5 million from a local investor and headed by Jonathan Weber, late of NewWest.net and previously EIC at The Industry Standard (Disclaimer: I've known and worked with Weber at a number of publications over many years.)
Speak at BlogWorld Oct. 14-16 – Got an especially rockin' blog? Share your success with the world at this year's BlogWorld, Oct. 14-16 at the Mandalay Bay in Las Vegas. Applications for speaker spots at the self-proclaimed "first and only industry-wide conference, trade show and media event for all new media" are due July 1.
Technonomy – Another online news and conference start up, this one on tech, launching with this classy black and white video of the three founders, all former Fortune editors. However successful start ups like Technonomy are, aren't they nicer to read about than the magazine closings and layoffs?
The practitioners
50 women bloggers you should be reading – It's easy to fall into the trap of visiting the same blogs every day/week/month. This list features a bunch I'd never heard of before – including several I'll definitely be adding to my blog reader.
The tools
Three essential but underrated skills for journalists – I'll save you the suspense and just tell you what 10,000 Words blogger Mark Luckie thinks are indispensable skills: – math, design and interpersonal communications. But read it anyway, he makes some good points.
iPad's killer app for the enterprise – If you edit or write for trade magazines, have you started thinking about how to create content for the iPad? You better because your competitors are.
Being #1 on Google doesn't matter: 5 unconventional search marketing tips – Another article that wasn't intended for writers but is useful just the same. A sample tip: don't be too worried about scoring No. 1 spot in Google searches, if you're in the top 10 you're covered.
Publish2 wants to disrupt the Associated Press with an online news exchange – According to this TechCrunch report, Publish2 wants to play David to AP's Goliath.
The rest
How we write: The phases of the writer – Sadly, I can relate.