Archives by date
You are browsing the site archives by date.
Major media companies are working to beat the recession by repackaging what they do to get more customers – and freelance writers can too. You don't even have to think of innovations yourself. Just copy what the big boys are doing.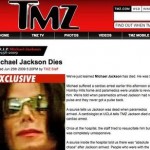 Is it better to be first with a story, or best?
(Updated @ 7 a.m. with additional details throughout) When I first heard about PitchforPR, I was confused. The one week-old online middleman that looks to connect companies seeking publicity for products or services with reporters and bloggers looking for story sources sounded a lot like HARO, Peter Shankman's well-known matchmaking tool. A lot of things […]
Want to keep blogger readers coming back for more? Write on a regular basis, pick topics people care about and be upfront about relationships you have with sponsors. That's some of the advice I shared in a 3 Questions column I wrote in yesterday's Orange County Register. The column is regular Sunday feature compiled by […]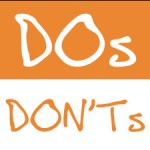 Social media has made a PR rep's job harder. Should you ask before following a reporter on Twitter? Is it OK to respond to a HARO request even though the expert you represent only kinda sorta knows about the issue? Is it ever OK to just pick up the phone and call someone? No, no […]

How do you rate? You can find out with a Ratings service WordPress.com recently rolled out for users of its free blogging platform. Why bloggers will like this: it's a quick and easy way for readers to provide feedback on your posts – and what other people are saying about them – even if they […]
It wasn't so long ago I was telling anyone who'd listen why I didn't use Twitter. Then I started using Twitter. And never stopped. For the last eight months I've tweeted every day, with the occasional weekend off. I tweet eight, 10, 12 times a day: when I put up a new blog post, when […]
While I'm away from my keyboard this week, I'm re-running a few posts that didn't get the attention – or web traffic – they deserved the first time around. I'll return with fresh insights on the business of writing next week. – Michelle Rafter You can't control the economy, or the price of gas or […]
While I'm away from my keyboard this week, I'm re-running a few posts that didn't get the attention – or web traffic – they deserved the first time around. I'll return with fresh insights on the business of writing next week. – Michelle Rafter I recently interviewed a management guru who's a rock star in […]
While I'm away from my keyboard this week, I'm re-running a few posts that didn't get the attention – or web traffic – they deserved the first time around. I'll return with fresh insights on the business of writing next week. – Michelle Rafter Some stories take on a life of their own and before […]