Browse:
Home
/
William Zinsser

Zinsser's advice to write tight and bright hasn't aged. Read more of my favorite tips from this widely-loved style manual.

This week's good reads for writers come from freelancers and bloggers in the 2013 Blogathon.

When it comes to covering science and technology, the well-known writing coach says to use plain language, proceed in logical order, and above all, be yourself.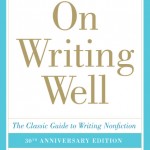 When it comes to writing advice books, I stick to classics like Strunk and White, AP Stylebook, and On Writing Well. Here's the entire list.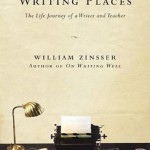 William Zinsser, Roy Wenzl and other recommended reading for writers for the week of Dec. 31, 2010.