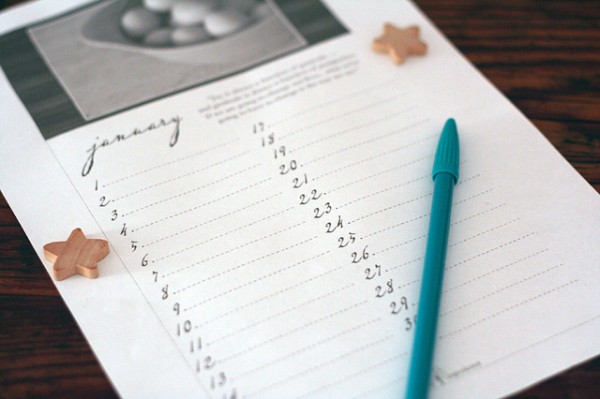 Looks like President Obama made good on his 2012 goal to avoid the fiscal cliff of tax increases and federal spending cuts that would have automatically kicked in on Dec. 31, even if it did take Congress an extra day to pass it.
If he can do it, so can you.
2013 Freelance Writing Goals
Is this the year you decide to act on a long-term goal, or take your writing career in a new direction? If you've struggled with time management, is this the year you vow to be more productive? Or are you finally going to take that two-week vacation you've been talking about forever?
Let's share freelance writing goals for this year, as a way of giving each other a boost
I'll start.  Hopefully putting these out there will make me more accountable.
My goals for my freelance business in 2013 are to:
Work on at least one dream writing project, something that I want to do even if I don't have a specific publication in mind when I start working on it.
Break into one new market, and continue writing for the great publications I broke into last year.
Be more efficient as an editor, talking to writers more and line editing less.
Compile at least one e-book based on posts I've written for this blog.
Get more advertisers for this blog, my newsletter and the WordCount blogathon.
Pay quarterly taxes on time, every quarter.
Maintain the work/life balance I cultivated in 2012, including taking vacations and not working while I'm on them!
Do a better job of planning those vacations in advance.
What are your freelance writing resolutions for 2013? Please share what your goals are by leaving a comment.
Here's to a productive and prosperous New Year for us all.
[Flickr photo by  simplyla]