Last week, I shared my experience as a member of BlogHer Publishing Network, a collection of 3,000 blogs that run advertising supplied by BlogHer, the (mainly) women's online community.
In the two-plus years I've been on the network, it's brought me a steady trickle of ad revenue, and indirectly, more lucrative work.
But BlogHer isn't the only ad network around. In fact, if you start digging, you'll quickly find dozens of other companies that sell advertising on blogs. Some are big. Some are small. Some specialize. Some are DIY efforts that bloggers have teamed up to create.
I can't possibly list all of them here. But I am sharing 8 (keep reading) to give you a sense of what's out there, along with some resources you can use to see what else is available.
A few tips to keep in mind as you start looking at blog ad networks.
Most ad networks refer to bloggers as "publishers" and advertisers as "advertisers."
There are many different types of blog ads – banner ads; contextual ads; inline text ads (where the ad is linked to a word or phrase in a blog post), and a lot more.
There are also different ad payment schemes, including ads that pay based on click throughs, impressions or how many people subscribe to or buy something from the advertiser.
 To find out about an ad network's requirements, look for a "Publishers" or "FAQ" page. Some only work with blogs that have a minimum amount of monthly page views or traffic or have other requirements that bloggers need to meet.
Some ad networks won't work with blogs that run adult or other content they find objectionable – make sure you read the fine print.
Some ad networks require that their ads be placed in a specific position on your blog – if you're running ads from more than one network, you'll need to make sure you don't run afoul of any of their placement restrictions.
If the ad network's got a blog read it – it's a good way to get a feel for the culture of the business.
Before joining a network, find out what other bloggers think of it by reading comments on the company's website or blog, asking bloggers you know for their feedback, or doing a search on Google, Bing or Twitter.
Blog Advertising Networks
Here's an alphabetized list of some advertising networks that cater to small, mid-sized and big blogs:

1. BlogAds – This ad network works with niche blogs that have as few as 30,000 impressions per month, or "sites with a broader focus (ie gossip or humor) typically need at least 500,000 to 1 million monthly impressions before they start attracting advertiser interest."
2. Chitika – The company says it places 4 billion ads a month on more than 200,000 sites, and specializes in search targeted, mobile and local ads.
3. Federated Media – This San Francisco digital media and marketing company got started selling ads on big blogs such as Dooce, Boing Boing and Apartment Therapy. The company has added other business lines since, and continues to work with mainly well-trafficked blogs. The company splits its publishers into three main groups: living, business and technology.
4. Google AdSense – What many bloggers think of when they think of ad networks. AdSense offers display, text, video and mobile ads as well as link units. Find out more in this AdSense program policies page. AdSense is one of several publisher solutions that Google offers.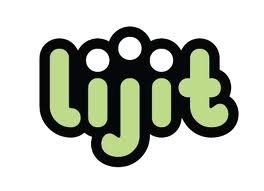 5. Lijit – The formerly independent ad network acquired by Federated Media in October 2011. A blogger friend recently referred to Lijit as "Federated Lite" because the network works with blogs with much lower monthly page views than its big brother. In addition to advertising, Lijit gives publishers audience analytics and "reader engagement tools."
6. Izea – This social media marketing company offers sponsored blog posts, sponsored tweets and display advertising to blogs with a minimum of 2,000 page views a month. Apply to Izea's network through SocialSpark.

7. Living on the Cheap – I included this network of cooperatively owned frugal living blogs to show that you don't need to sign up with a big company to run ads on your blog – sometimes all you need a little help from your friends. This collection of 32 city-based blogs "help readers find ways to not merely survive tough economic times, but to enjoy themselves and not feel deprived." Find out about opportunities to start LOTC blogs in other cities by writing [email protected].
8. Sway Group – Launched in June 2011 as a sort of talent agency for mommy bloggers, this advertising network now represents "some of the most well-known and rising star bloggers across multiple categories," including five of the top 10 women bloggers in the United States, according to this May 18 Deseret News story. According to a note on Sway's website, the company is only accepting new bloggers on a limited basis.
More on Blog Ad Networks
Here are a couple more helpful resources on blog advertising:
List of ad networks – Empower Network's list of more than 100 online ad networks offering display ads, contextual ads, inline text ads, banner ads, self-service ads on Facebook and other social media, media buys and more. Includes mobile ad networks. Updated on May 6, 2012.
13 options for bloggers to make money from advertising on their blogs – ProBlogger's Darren Rowse explains the meaning of terms such as CPM (cost per impression) and CPA (cost per acquisition) and how bloggers can make money from non-traditional ad opportunities including sponsored posts, job boards and newsletter ads.
If you run ads on your blog, which ad network do you use and how's it working out for you? Let other bloggers know by leaving a comment.