Dear WordCount is an occasional advice column that answers your questions about freelance writing, blogging and working as a self-employed writer. During May, I'm answering questions posed by people in the 2012 WordCount Blogathon.
Dear WordCount:
I am learning a lot about structuring my blog in the blogathon. But I need to subscribe to an RSS feed. I also need to learn how to do individual tags on posts. I have wasted THREE HOURS this morning trying to do either, and am very fed up. I've checked Blogger help, I've Googled for how to do this, I've started to enroll in some feed services and given up in despair. Does anyone know of a really simple instruction page for any of this?
— KL
Dear KL:
Don't despair. Both of the things you're asking for help with are easier to tackle than you think.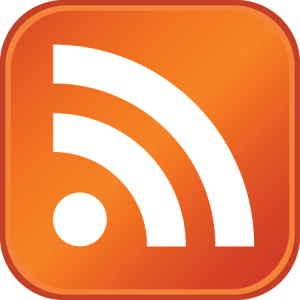 Setting up an RSS feed
Let's start by answering your question about setting up an RSS feed. By "I need to subscribe to an RSS feed" I take it that you mean you need to add something to your blog that gives readers the ability to subscribe to your posts, so they can read them in a blog reader (like Google Reader) or via email. If so, Feedburner is good for that, and very easy to set up. You'll end up putting this familiar orange square called a chicklet (see right) in a prominent spot on your blog's front page that people can use to sign up.
If you use Blogger  – If you use Blogger to host your blog, here's a good explanation from a blog called Blogger Hints and Tips for how to use Feedburner to add an RSS feed to a Blogger blog.
If you use WordPress – If you have a WordPress blog, either on the free WordPress.com platform, or a self-hosted WordPress.org blog, here's a 9-minute video from tech expert Julie Salgado with step-by-step instructions.
Tagging Blog Posts
Now let's move on to how to tag blog posts.
Tagging posts makes them easier to find in searches, both on your blog and on the web, so don't not tag them. When it comes to labeling blog posts, there's a difference between categories and tags or keywords. Categories are the over-arching subjects or themes that you write about. My web designer recommends picking no more than 5 to 7. For my blog, which is about freelancing and the business of being a writer, my categories are: blogging, writing, freelance, media industry, technology, Oregon (because I often write about the media business in the state), and my stories. Most of the time, my posts fall into four main categories: blogging, writing, freelance and technology. Also on the advice of my website guy, I use one category per blog post, which is better for search purposes.
Think of tags as sub-categories. I use up to 6 or 7 tags per post. If I write a post about the blogathon, for example, I'd tag it with: 2012 WordCount Blogathon, blogging challenges, blogging tips and whatever the specific post happens to be about.
If you use Blogger – Blogger uses the term "labels" instead of tags. Here's a tutorial from Google (which owns Blogger) on how to add tags to your blog posts.
If you use WordPress – For WordPress, the category and keyword structure is the same whether you use the free WordPress.com platform or a self-hosted WordPress.org blog. Here's a post from Pro Blogger – it's been around for a while but the material is still relevant – that explains the ins and outs of using categories and tags on WordPress blogs.
 Got a question about freelancing, writing basics or blogging? Send it to me at [email protected] and I'll consider it for a future "Dear WordCount" advice column.