It was great while it lasted.
Google was – and in many instances still is – one of the greatest things to happen to searching on the Internet.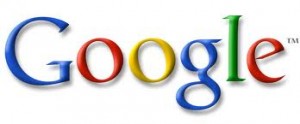 But thanks to spammers, scrapers and content mills like Demand Media, it ain't what it used to be.
Do a Google search these days and chances are you'll wade through at least a couple, if not a lot, of garbage results before getting to anything worth clicking through to.
This isn't just me being cranky. UC Berkeley School of Information Professor Vivek Wadhwa said as much in this Jan. 1 guest post on TechCrunch. Wadhwa came to the same conclusion after students working on an assignment for him had trouble using Google to look up contact information for startup company founders. He writes:
Google has become a jungle: a tropical paradise for spammers and marketers. Almost every search takes you to websites that want you to click on links that make them money, or to sponsored sites that make Google money. There's no way to do a meaningful chronological search.
He's not the only critic. In the past couple months, stories voicing similar complaints have popped up in papers such as the UK's Guardian and tech industry publications such as MIT's Technology Review and Help Net Security. Tech trackers and search-engine blogs such as SearchEngineLand have been chronicling problems in posts such as this one even longer.
For journalists, freelancers and other writers who rely on Google for research, it's not just inconvenient, it could mean the difference between getting information necessary for a story or not. Besides, who has the time or inclination to  sift through pages of Google search results to find what they're looking for? Not me.
Luckily, there are alternatives, including some simple workarounds and a couple startup search companies that are making tech and search-engine blogs sit up and take notice.
If you're frustrated with Google, here are 8 alternatives worth considering:
1. Blekko – This three-year-old startup is a tech blog favorite.  Blekko eliminates material from content mills from search results, as well as pages created solely for advertising purposes, according to the Technology Review piece I linked to. Test if for yourself. I did – with good results. Right now I'm working on a story on smartphone apps that recruiters use, so I typed the phrase "recruiting apps" into Blekko's search window. The first page of results was exactly what I was looking for – blog posts and articles on recruiting apps written by journalists or recruiters. You have to register, but once you do, the service lets you further refine searches using what it calls slashtags, and by following fellow Blekko users who are interested in the same types of information you are.
2. Bing – Sometimes being No. 2 has its advantages. Right now Bing doesn't appear to be as laden with spam-y answers as Google, though some bloggers have noticed an increase. Never used Bing? Give it a try. Microsoft research found 30 percent of all search queries dealt with travel, shopping, health, or location, so the company designed Bing to bring information from those categories to the top of a results page, according to a company exec I interviewed for this story for Inc.com I did at the time of the search engine's October 2009 launch.
3. Twitter Search – When I started using Twitter in December 2009, the microblogging network had something like 5 million users sharing quips, tips and links to information they'd found elsewhere online. Today that population stands at something like 100 million – making it much more useful when looking for information. To use Twitter for searches, type a keyword into the Search box at the top of the new Twitter user interface and see results displayed in the site's main tweet stream. Twitter's Search function allows you to save up to 10 searches: when you do a search and want to continue to track real-time results, just click on the link at the top of the results page that says "Save Search?" I use this for Inside Edge, the American Express corporate finance website I edit, to keep tabs on what CFOs are talking about. You can also use Twitter's hashtag feature to search on tweet streams from conferences, chats, trending topics and other keywords that people have marked with the # symbol.
4. LinkedIn searches – I'm a big LinkedIn fan – so big the company links to posts I've written about the service such as this one and this one from a page called LinkedIn for Journalists. In the more than three years I've been using it, LinkedIn's only gotten better. There are multiple ways you can search on LinkedIn. In the Answers section, use the Advanced Answers Search function to do a keyword search. You can also set up keyword searches in the Companies or People sections. (Hunting for a job? Go to the Jobs section and do a keyword search on "reporter" or "editor.")
5. Crowdsourcing – This is slightly different from using Twitter Search or LinkedIn Answers to look up information. Instead of searching on keywords, crowdsourcing means you pose a question to one or more social networks where your entire network can see it and hopefully someone will know the answer and respond. This works with Twitter, LinkedIn, Facebook or any other network you belong to. How successful it is depends on how large your networks are – bigger is usually better – and whether individuals in your network have any expertise in the subject you're asking about. Another tip: before you crowdsource on Twitter, check what keywords people use for the subject you're writing about, then add that word and the hashtag to your question so it'll get picked up in other poeple's searches.
6. Journalist referral services – If you're looking for a specific person or type of person to interview, sometimes even the best search engine isn't good enough. For those situations, journalist referral services that rely on some amount of human interaction work best. I'm specifically referring to services such as ProfNet and Help A Reporter Out where reporters submit an online request for the type of source they're looking for, what story and publication it's for (though that can be private) and their deadline. The services broadcast queries to large networks of professors, public relations professionals and other sources who follow up if they match the description. It should be noted that Help A Reporter Out, HARO for short, was recently purchased by Vocus, the PR software company, and some writers have complained of a decline in the quality of responses to their HARO requests since.
7. Google Alerts – My last two suggestions are Google-related, just not the Google search engine you usually think of. First, Google Alerts. Instead of going to the information, make it come to you. Set up Alerts on a subject you're writing about – the Arkansas tornado, jeggings, Conan O'Brien, Conan O'Brien wearing jeggings – and schedule them to be delivered to your email inbox as frequently (as they happen) or infrequently (daily, weekly, in digest form, etc.) as you choose. To use Alerts, you have to have a Google account, which you may already have if you use Gmail, Google Groups, Google Reader or other services. In addition to setting up alerts on subjects I'm researching, I use them to track my byline so I know if my stories are being copied without my knowledge.
8. Google Desktop – Sometimes you already have the information you're looking for, you just can't remember where it is in your computer (unless you've moved everything to the cloud, in which case, skip this). This is when Google Desktop comes in handy. Download and install the free utility onto your computer. Then click on the blue, green, red and yellow Google Desktop icon, enter a keyword or phrase related to what you're looking for and the software crawls through email, Word files, HTML pages and other types of files for what you're looking for. I know some writers who use Google Desktop rather than file anything. I'm not one of them, but it's saved my bacon numerous times when I needed the name of a former source or an email address and couldn't find it any other way.
Come up with other alternatives to Google? If so, please share by leaving a comment.