We're days away from bidding adieu to 2010 and the changes in the media business that came with it.
For once, there was good news mixed in with the bad. For media companies, 2010 marked the beginning of a modest recovery after two years of falling ad revenue, layoffs and a wholesale revamping of business models. The industry's never going back to what it was, and that's not an altogether bad thing. But after non-stop doom and gloom in 2008 and 2009, this year was downright cheery. Staffs may have been lean but layoffs stopped, and some companies started hiring again. Freelancers covering beats such as business, technology and the environment reported getting more work. And everybody was abuzz over digital and mobile initiatives.
This year saw big Internet companies jump into hyperlocal news, several high profile nonprofit news ventures take off and Demand Media, the controversial operator of SEO-based Internet content sites, take the first steps toward selling its shares to the public, though that now appears to be stalled as the company deals with questions about its accounting.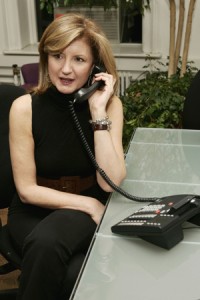 For the first time, companies spent more advertising online than they did in print. Tribune Co., parent to the Los Angeles Times and Chicago Tribune among others, withstood an internal scandal and ensuing management shakeup but appears to be close to climbing out of bankruptcy, finally. Tina Brown's Daily Beast bought Newsweek, chasing Arianna Huffington's HuffPo for online world domination. The New York Times continued to lead digital newsroom innovators, but local dailies and online-only publications are catching up.
It was a year in which the news was dominated the economy, unemployment, health-care reform, the Census, Afghanistan, Haiti, North Korea, mid-term elections, and most recently, secret U.S. government documents made public by WikiLeaks – all of which you could read about on Facebook, Twitter, iPhone, Droid, BlackBerry, iPad or the portable electronic device of your choice.
Here's my list of 10 top media industry trends of 2010.
1. Hyperlocal news goes big time – If 2009 was the year anybody could start a hyperlocal news site, 2010 was the year the big guys entered the

picture. Nowhere was this more apparent than Patch, AOL's ambitious hyperlocal experiment, for which the Internet giant said it would hire a total of 500 writer/editors by the end of 2010. Yahoo responded by acquiring Associated Content, and Examiner.com's billionaire owner Philip Anschutz struck a deal to provide local content for Thomson Reuters' new general news (wire) service. Meanwhile, independent hyperlocal operations in cities such as Seattle and San Diego continued to grow and collect accolades for their work.
2. Nonprofit news sites come into their own – Back in 2008 when the economy tanked and the public decided they'd rather get their news from Jon Stewart or the Internet, pessimists predicted the demise of for-profit news organizations and welcomed nonprofits to take their place. Two years later, some of those nonprofits are hitting their stride. Among the most notable was ProPublica, which continues to collect awards for its wide-ranging investigative work, including a 2010 Pulitzer Prize for coverage of the aftermath of Hurricane Katrina at a New Orleans medical center. Another bright spot was the Bay Citizen, the well-funded online-only nonprofit news site covering the San Francisco metro area, which launched in May. In other areas, public broadcasters such as Oregon Public Broadcasting poured money into digital initiatives to stretch their editorial efforts from the air to online.
3. Critics of content mills pile on – Critics have been dumping on Demand Media since August when the Santa Monica, California, company

announced it intended to go public, with some going as far as calling the company "demon like." That was before a Dec. 23 report on the All Things D tech blog that federal regulators were looking into the company's accounting practices, specifically how it expenses costs for paying writers. Demand wasn't the only so-called content farm to stir up debate. Here on WordCount, I took Suite101 to task after reading a post on the site that linked to something I'd written. Similar criticisms have been logged against other content mills such as Associated Content, Examiner.com and Helium.com.
4. Custom publishing goes digital – When advertisers pulled out of magazines and newspapers they found creative ways to spend their marketing dollars on original editorial content, spurring enormous growth in the twin businesses of content marketing and custom publishing. Some created more of those single-sponsor magazines like the kind you see in doctor's offices. Others  – including companies such as Microsoft, Dell and American Express to name a few – created mini-websites staffed by veteran editors and reporters (like me). At the same time, companies such as Groupon and Angie's List created in-house editorial departments or hired freelance writers to add content to what had previously been bare-bones directories or coupon  promotions. After Groupon hit the big time with its daily deals, everybody started an e-newsletter – and luckily for writers – wanted copy to put in it.
5. Hacks embrace their inner hackers – With so much of the news business moving online, a journalist who can write code (or understand it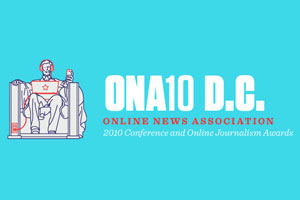 enough to work with programmers) is a journalist with a job, whether it's on staff or freelance. The trend has seen a proliferation of formal and informal groups helping reporters get up to speed on the latest innovations in digital storytelling.  One of the biggest is the Online Journalism Association annual conference, which this fall sold out for the second year in a row. The move from print to bits and bytes has also seen the growth of Hacks and Hackers chapters in cities such as San Francisco, New York, Austin and San Diego, as well as groups in other cities, including Digital Journalism Portland and the ONA's growing list of local meetups. Journalists who can't get to face-to-face meetings can sign up for online training from sources such as ProPublica's Nerd Blog, News University and Amy Webb's KnowledgeWebb.
6. There's a news app for that – The list of print and online publishers introducing specialized versions of their publications optimized for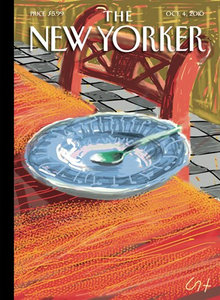 smartphones  or tablet computers such as the iPad became too long to track. Publishers who didn't have a mobile app by the end of the year were working feverishly to make something available in early 2011. The New Yorker introduced its iPad app with its Oct. 4 issue, sporting a cover illustration that painter David Hockney created on – what else – his iPad. News industry sages are predicting we'll see tablet-only, mobile first news products in 2011.
7. Collaboration is the new name of the game – In a bygone era, it would have been inconceivable for a national newspaper to contract with startup news teams to act as virtual bureaus, for one competitor to print another's paper (without being part of a formal joint-operating agreement), or for the editor of a major daily to publish an open letter soliciting help from bloggers, freelancers and citizen journalists. That was then. Today collaboration is the name of the game and it's taking many forms. The New York Times struck deals with news startups in San Francisco and Chicago to provide coverage in those cities. The Los Angeles Times started printing the Orange County Register. Editors such as the Oregonian's Peter Bhatia solicited hyperlocal bloggers for help covering the paper's circulation area. In other examples of the forms collaboration has taken, Thomson Reuters teamed up with a half-dozen partners providing sports, entertainment and local news to launch a news service to take on Associated Press and CNN, and Entrepreneur Media struck content sharing agreements with Tribune Inc., Tonic, MSNBC and HealthDay (Note: I write for SecondAct.com, which is owned by Entrepreneur.)
8. Journalists work the real-time web. The real-time Web became the journalist's friend. Reporters

use Facebook, Twitter, LinkedIn and other social networks not just to promote their work, but to research and publish it. Reporters and freelancers crowdsource examples for stories they're researching; track sources, companies and organizations on their beat (LinkedIn's Companies feature and Facebook pages are good for this); keep up to date with what's happening on their beat, in the news, and in the world (Twitter's Lists feature is great for this) and report live from conferences, meetings and other events (Twitter).
9. Mergers, acquisitions, startups and expansions – It was a good year for companies that made it through the recession with enough money to spend on acquisitions, startups or expansions. A little $$$ went a long way and there was no lack of experienced journalists interested in full-time employment. In addition to acquiring Associated Content, in 2010 Yahoo also bought Koprol and Citizen Sports. AOL acquired TechCrunch, and as I mentioned above, IAC-backed The Daily Beast acquired Newsweek. Other companies used their resources to launch startups (remember those), including Entrepreneur (SecondAct.com is one of them), or expand operations, including TBD and Politico. Expect more of the same in 2011.
10. Tech innovators introduce The Daily Me – Talk about niche publishing. Tech innovators introduced apps that readers can use to create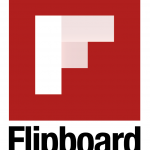 personalized "newspapers" based their specific interests or who they follow on Twitter or other social networks – for examples of how this looks read this or this. Some of the most popular: Paper.li, which organizes links shared on Twitter or Facebook into easy-to-read newspaper-style columns; Instapaper, which lets readers bookmark interesting articles or other tidbits they find online to read later on their computer, smartphone, iPad or as print outs; and Flipboard, for the iPad, which organize Google Reader folders, Flickr photo streams, online versions of newspapers and magazines, access social networks.
Did I miss anything? Feel free to add media industry trends you observed during 2010 or  point to other year-end media industry recaps you've found by leaving a comment. I'll share the information in a follow-up post.