Browse:
Home
/
best blogs for writers
If you're a fan of the WordCount writing blog, add the RSS feed to your blog reader, or sign up to have it automatically forwarded to your email inbox.
Read this list of the 12 most popular posts of 2010 on WordCount: Freelancing in the Digital Age.
My favorite blogs for writers have changed as the media industry's evolved. Among today's best: Roger Ebert, ProBlogger, Romenesko and Penelope Trunk.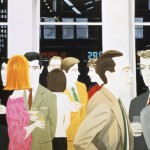 Reviews of BlogSaladBlog, Out and Employed, About English Idioms and other blogs taking part in the 2010 WordCount Blogathon.

WordCount: Freelancing in the Digital Age was named to Writing White Papers' list of Top 10 Blogs for Writers for 2009-10.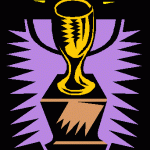 Time for a shameless request. Michael Stelzner's Writing White Papers blog is running its third annual contest to choose the top 10 blogs for writers. So I'll just come right out and say it: vote for me! It's been nine months since I started WordCount to blog about freelance writing in the 21st century – […]
WordCount is taking a break this week while I'm on vacation, so I'm rerunning some popular posts on a variety of topics. Today: Best blogs for writers Best blogs for writers – WordCount's most popular post ever – more than 1,000 page views – lists a variety of blogs written by and for freelance writers […]