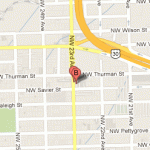 We may work alone, but at Christmastime we want a party just like everyone else. On Dec. 19, Portland writers are making merry at McMenamins. Be there.
I spent most of WeMaketheMedia talking to other journalists about creating a network of small groups that could collaborate regularly, a Portland media incubator.
At WeMaketheMedia conference on Saturday, Nov. 21, at UO's Turnbull Center in Portland discussion will focus on creating a nonprofit news service in Oregon.

Tune into OPB's a.m. talk show, Think Outloud, Tuesday, Nov. 17, to hear me and other area reporters and editors discuss the future of local journalism.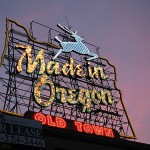 The first Digital Journalism social hour takes place Thursday, Sept. 24, at 7 p.m., at the Lucky Lab pub in S.E. Portland.
You should have been there. A crowd of more than 100 reporters and bloggers showed up for Digital Journalism Camp in Portland on Aug. 1. Everyone was there to figure out how they fit into a media industry that's shifting away from old revenue and distribution models to new ones that aren't yet clearly defined. […]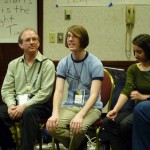 At 21, Steven Walling has accomplished what some writers twice his age are still trying to figure out: how to make a living as a digital freelancer. Despite his youth, Walling took a very old fashioned path to get where he is today. Fresh out of high school, he took whatever paid writing work he […]
I live and work in Portland, Oregon, and this weekend's Best of WordCount is dedicated to the area's burgeoning media community: Can the techies save the news? – If  the scene at the recent BarCampPortland III meet up was any indication, that could very well be the case. The Smalltown News – Small newspapers are […]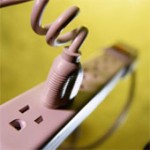 If you think reporters, editors, newspaper pundits, Sam Zell and the Sulzberger family are the only ones worried about the fate of the media business, you haven't spent a Saturday morning with a room full of geeks. At last weekend's BarCampPortland III meetup, the assembled developers, programmers and Web 2.0 entrepreneurs were just as concerned […]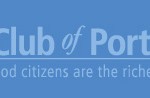 If newspapers as we know them go away, who or what will act as democracy's watchdog? That's the question of the day as the newspaper industry transforms itself, and the subject of a panel discussion this Friday, April 17, at the Portland City Club, a non-profit public affairs and research organization. Panelists taking part in […]