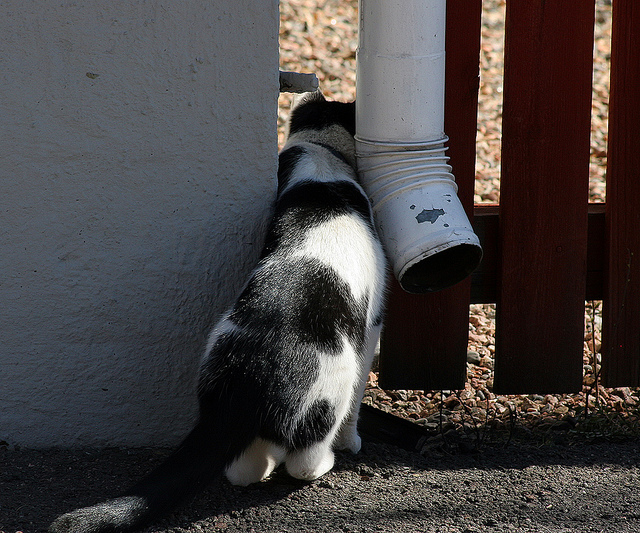 For the first time in eight years, I'm not blogging every day for a month as part of the FreelanceSuccess/WordCount blogathon challenge. In 2008 when I started the challenge, I'd been back in the freelance game a short time, was new to blogging and was looking for a quick way to turbocharge my efforts. It worked. Today I've got all the writing, editing and content strategy work I can handle, so much I couldn't do the blogathon and keep my editors and content clients happy. This year, I'm cheering from the sidelines and you can too, by folllowing the blogathon Facebook page.
Throughout the next 30 days, I'll be re-running favorite posts from previous blogathons to inspire everyone who's participating as well as anyone else who wants to blog or write more often. — Michelle
* *
A writer I know was considering starting a blog and asked how I squeeze writing posts into my regular writing work day. Good question, and one that's relevant to anyone who works full time but wants to market themselves or a business by blogging and promoting posts on social media such as Facebook, LinkedIn or Twitter.
Bottom line: blogging takes time, especially for it to make the most impact. But there are a handful of things you can do to ease the burden.
Here are my suggestions for juggling blogging on top of regular work, regardless of what you do:
1. Commit to posting on a regular basis.
Pick a schedule that works for you. Some bloggers post once a day, Monday through Friday. Some post once or twice a week or month.
Set aside 20 to 60 minutes a day depending on how much you want or need to say about the topic you're writing about. Some days I write an original post. Other days I run guest posts, an advice column or a list of links to interesting posts I've read elsewhere. I also re-run posts with a lot of page views, comments, social shares or all three. Creating a post from scratch takes the longest — especially if I'm writing a how-to piece, or analysis of a trend. Sometimes I'm inspired and the writing goes quickly.
2. Commit to writing the same time every day.
I'm an early riser and like to write posts before doing anything else on that day's to-do list. I think of it as a writing prompt for whatever else I have to write that day.
Still, some weeks I'm more into it than others. Weeks when I have  major deadlines, blogging gets minimal attention. Those weeks, I may spend Sunday afternoon writing a couple posts so I don't have to think about the website again until Wednesday. When I'm busy, I'm also more likely to update and re-run an older post, or skip a day.
3. Commit to an editorial calendar.
Using a calendar is a great way to organize a blog. I don't know about you, but when I can write about anything, I can't find anything to write about. But when I set strict parameters for myself — original post Monday, guest post Tuesday, advice column Thursday — ideas start to fly.
Using an editorial calendar is a huge help. When inspiration strikes, I open the WordPress editorial calendar, pick a day, start a new post in Draft mode, and type in a title and whatever is in my head. It doesn't even matter what the day is — with the editorial calendar you can drag and drop posts from one day to another. I use the editorial calendar to schedule guest posts too. When I make arrangements with someone to write a guest post, I copy our correspondence into a draft post and put it on the calendar as a placeholder until the post is in.
4. Share – but don't overshare – on social networks.
My family jokes that I live on Facebook and Twitter. It's true. I use social media to promote this blog, but also to do research, find sources, keep tabs on trends, and publicize stories once they're out. I share links to every blog post I write. But I don't share links to every post on every social network. When I do share links, what I say on Twitter is different from what I say on LinkedIn or Facebook. When it's time to get down to other business, I use a Chrome extension called StayFocusd to block Facebook and other social networks I like to goof off on after a pre-set number of minutes a day to make sure I focus on work.
5. The Tim Ferriss Way
For Tim Ferriss, less is more. The blogger and author of the best seller The 4-Hour Work Week, advocates in this post, The top 5 uncommon timesavers for bloggers for blogging only a couple times a week so posts have time to percolate and shared by other bloggers – definitely food for thought.
[Flickr photo by Tomi Tapio]