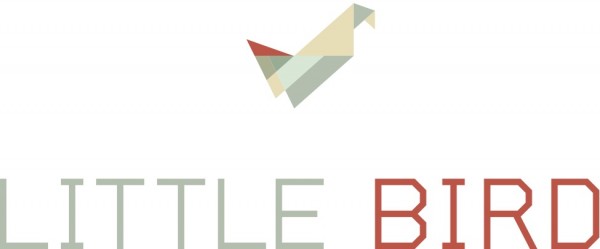 When Marshall Kirkpatrick was still writing for the tech news site ReadWriteWeb – now called ReadWrite – competitors couldn't figure out how time and time again he broke stories on startups and new products before they did.
Kirkpatrick didn't rely on company insiders leaking him secrets or other old-fashioned methods for getting scoops. He used a very new-fashioned method: data.
It turns out Kirkpatrick was very good at sifting through information that was publicly accessible on company websites, message boards, Twitter, etc. He used computer programs and helpers to dig into mounds of available data about technology companies, and then used that to sniff out the news.
Kirkpatrick, 36, got so good at doing online searches, people got as interested in his research methods as they did in the news he used those methods to write. He started doing search consulting work on the side. Then in October 2012, he quit working as a journalist to create a startup called Little Bird to commercialize his search tactics. (Read more about Little Bird in this OregonLive.com story: Little Bird offers research tool to changing world of PR and marketing.)
Secrets from a Search Ninja
A few weeks ago, Kirkpartrick took a break from Little Bird to share some of his search tips and tricks at with a crowd of 90+ attending a meeting of the Online News Association's Portland chapter.
Here are some of his online search tips that journalists and freelancers can use in their own writing:
1. Find people who are consistently first to share news and follow them.
At ReadWrite, Kirkpatrick and his team combed through hundreds of stories that they'd bookmarked on Delicioius to find people who on five or more occasions had been the first to bookmark a news item. Based on that criteria, they identified 15 or 20 individuals who were consistently first to share news. They then signed up for RSS feeds for those individuals' blogs and followed their social media accounts. After that, anytime those individuals shared information, RW writers would see it right away, and if it was news, could act on it as soon as possible.
2. Sign up for RSS feeds of companies or organizations you cover. 
Kirkpatrick and the RW crew signed up for RSS feeds of companies they covered, and then directed the feeds to deliver press releases and other informtion to a Skype chatroom they used as an online writer's room. Getting the info pushed to them – instead of having to go out and search for it – meant that they saw news as soon as it was announced, and could decide whether or not to jump on it. You don't have to use Skype to do this. Have RSS feeds delivered to your email inbox or to your smartphone as an SMS (text) message. If you get feeds delivered via email, use Outlook or Gmail email rules so messages from specific companies or on certain topics get flagged as important, or dumped into a file folder for you to look at later.
3. Farm out data collection work.
Signing up for RSS feeds of the 1,500 companies Kirkpatrick covered was too big an undertaking for any single person – and would have cut into writing time. So Kirkpatrick outsourced. He hired Amazon Mechanical Turk  service – a kind of software coding job shop – to search 1,500 company websites and find the appropriate RSS feeds. Then he wrote a batch program that would check each feed every 5 minutes for updates to send to the Skype chatroom.
4. Read other writers' tweets.
Writers frequently favorite tweets on subjects that they're writing about or researching. Kirkpatricks' recommendation: If you know other reporters or freelancers who write about what you do, look at the tweets they're favoriting to see  what they're up to. This was an eye opener for me: I frequently favorite tweets on topics I'm writing about or thinking of writing about. After hearing Kirkpatrick, though, I've stopped the practice, and instead bookmark links or use Evernote to save them.
5. Capture data "upstream."
One way to break news is to find out about it before anyone else. A way to do that is to follow it "upstream" to a point where it's openly available but someplace that nobody else has thought to look for it. For example, at ReadWrite, Kirkpatrick and company set up custom online searches to troll the comments sections of certain tech industry blogs and capture comments left by certain people (see No. 1) or on certain topics.
6. Create custom Google searches.
Regular Google searches can waste time by returning results from less than desirable websites, time that could be the difference between getting a scoop or not. So Kirkpatrick created a custom Google search engine called Marshall's Magic Search that only searches "some of the top web 2.0 review blogs online. It's great for reference." And anybody can use it. Another options: use Blekko or other search engines that do more refined searches. Here's a post I did on the subject: Goodbye Google: 8 Internet search alternatives.
7. Build an expert database.
RW staff built a search engine that scraped the Twitter bios of everyone who followed them and put the info into a database that was searchable by keyword and the person's popularity (based on how many people followed them). When writers needed to find an expert to interview on a particular subject, they could quickly search the database to find someone, and use the info they already had on them to personalize their interview requests. People loved it, Kirkpatrick says. "Oh, you remembered me," he says they would tell the reporters. They were also more inclined to retweet links to the writer's story, he says.
8. Use your free time to experiment.
If putting all of these search tools into practice sounds daunting, don't worry. Take it a little bit at a time. Kirkpatrick says he used to "play around" with things on weekends. "See what works and don't worry bout what doesn't," he says.
Want more? Portland environmental reporter Toni Tabora-Roberts created a Storify of ONA Portland's Jan. 16 meeting where Kirkpatric spoke. Follow the link to see what people at the meeting shared about his presentation: ONA PDX Innovative Social Media and Strategy.
Read more: Here's another post about online research: Dear WordCount: How can I do background research more efficiently?