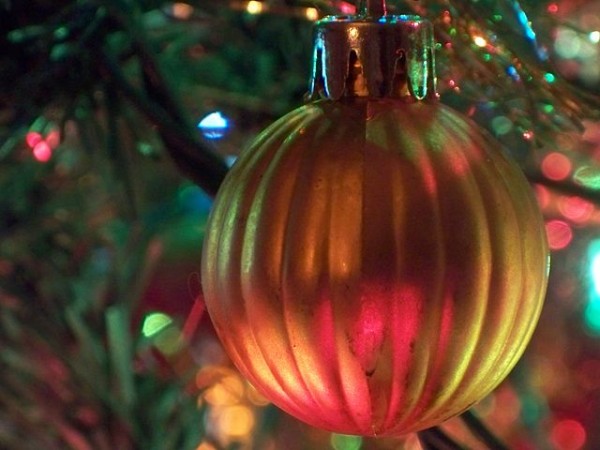 This time of year it's easy to neglect blogging. Between holiday shopping, hosting parties, vacations and planning for next year, who wants to think about writing blog posts?
But with a little extra effort, you can make it happen. And it's a great time to share the wisdom you've collected over the past 365 days.
Here are ideas for some quick-hit blog posts that would work regardless of what you blog about:
1. Most popular posts of the year.
Pick the 5, 10 or 20 posts readers gravitated to during the past 12 months and run the first paragraph along with a link back to the original.
2. Gift guide.
Suggest new or favorite items readers of your blog would like — perfect for Christmas.
3. App guide.
List popular smartphone apps that readers could use. No time to compile a list yourself? Ask readers for suggestions.
4. The year in review.
Share top moments from your blog  or highlights of the industry or subject you cover during the past 12 months. Or share what you learned from blogging this year, what you'd do the same, what you'd do differently.
5. The year in pictures.
If you take the photos you use in your posts, share top crowd-pleasures and explain why they were hits.
6. Top trends to watch in 2013.
Get out your crystal ball and make predictions for the New Year for the subject you blog about.
7. Thankgiving post.
List everything that's gone the right way for your business this year, and thank people who helped you make it happen.
8. Top people to track on Twitter.
Pick 10 or 20 people who are influential in the field blog about — other bloggers, professors, authors, celebrities, business owners, etc. — and explain why their tweets are worth following. This is a super simple one since you're probably already following these people.
9. Blogs to follow.
Similar to #8, list influential bloggers in the subject you blog about and explain why it pays to read what they write.
10. Jobs guide.
Share information on where to find jobs in the field you blog about. Include industry-specific job boards, blogs, websites and other resources.
Got other suggestions for year-end blog posts?