Browse:
Home
/
Social Networks
Please take this poll on the social network you use the most, to help me decide where to create a online community for the WordCount blog.

Promote a blog, develop a character, track a subject – writers are using the hugely popular image-sharing site for all this and more. Read on to see how.
Yes you need a Facebook page for your writing business – and other advice from Trish Lawrence, a marketing pro who helps authors plan social-media strategies.
Tune into WordCount Last Wednesday's July 28 live chat to ask award-winning social media expert Carri Bugbee about using Twitter in your writing business.

If you've sworn off online communities like Facebook because all people do there is goof off, join LinkedIn, the site that puts the work in social network.

WordCount has joined the BlogHer ad network. It's time to turn my two-year-old enterprise from a nonprofit to a money-making venture.

Here are some lessons learned from my first year on the Twitter, 17 in honor of joining on Dec. 17, 2008.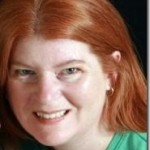 When it comes to Twitter, does it feel like the parade's passing you by? Don't let the fact that 50 million people discovered it before you stop you from giving it a whirl. If you have a blog, Twitter is not only a good way to promote your blog, it's also an idea factory you […]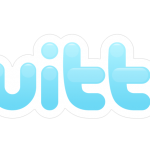 Twitter has been working on a Lists feature behind the scenes for some time, but this is the first glimpse of it most of its millions of users have had. Co-founder Ev Williams says the potential is huge.
When I went freelance, not only did I lose my full-time paycheck, I lost my tribe. Instead of being part of a pack of 300, suddenly I was on my own – at least that's what it felt like at the time.