I spent most of WeMaketheMedia talking to other journalists about creating a network of small groups that could collaborate regularly, a Portland media incubator.
At WeMaketheMedia conference on Saturday, Nov. 21, at UO's Turnbull Center in Portland discussion will focus on creating a nonprofit news service in Oregon.
Here's the entire broadcast of OPB's Think Outloud segment, 'Rebirth of Local Journalism," that aired Tuesday, Nov. 17, including comments from Michelle Rafter.

Tune into OPB's a.m. talk show, Think Outloud, Tuesday, Nov. 17, to hear me and other area reporters and editors discuss the future of local journalism.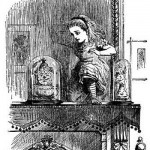 I'm taking my own advice to innovate during this era of unprecedented industry change, so it's goodbye freelance writer, hello freelance editor.
While I buy into the fact that the print business press has suffered what might be a fatal blow, it's not the end of the world for business reporting.

A Northwestern University Media Management Center survey came up with six groups journalists fall into based on their desire for digital change.
The Tribune Co., owner of the Los Angeles Times and Chicago Tribune, is operating under federal bankruptcy protection. So is the parent company of the Orange County Register. Ditto for the holding company that owns the Philadelphia Inquirer, the Daily News and Philly.com. When it comes to the newspaper industry, everybody's a nonprofit. even if […]
It's been one of the worst years on record for the news industry, what with newspapers and magazines closing or shrinking substantially and shedding tens of thousands of jobs** in the process. Given everything that's happened, it wouldn't be surprising to see a lot of doom and gloom at a news industry gathering. That may […]
I was stuck on not having perfect. Instead of going with what I had, I stalled out, waiting for inspiration to strike, or enough time to materialize on my calendar to write the whole damn thing over again.