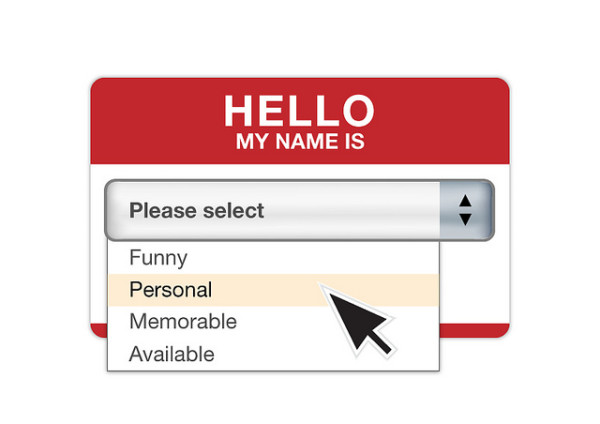 Consider this a public service announcement for letters of introduction.
At a friend's recommendation, I wrote a letter of introduction – LOI in freelance lingo – to the editor of a just-launched personal finance website. I never heard back, forgot about it, and later read somewhere that the editor I'd written to left to do other things.
Flash forward 17 months. The editor who I'd assumed had forgotten all about me emailed to inquire about my availability to write for another soon-to-be launched personal finance website. After some initial back and forth about word count, terms, etc., I said yes to an assignment, and ended up writing at least three other articles for the site.
Lesson learned: LOIs matter, though it could be months – or even years – before you see the pay off.
LOIs defined
What should you include in a LOI? At the very least:
A description of who you are
The type of writing you do
Publications you're written for
Types of work you're available to do for that particular editor, publication or market
If you're writing at the request of a mutual contact, a reference to that person and how you know her or him
What to emphasize and how much detail to go into on any of those points depends on who you're contacting and why.
If it's a magazine you'd like to write features for, you'd want to mention similar pieces you've done in the past for similar markets. If it's a website looking for bloggers or other regular contributors, you'd want to emphasize any relevant experience you've had working with a site on an ongoing basis, particularly if you did the same type of work.
If you've got more ambition than experience – nothing on your resume or in your clips quite matches the work you'd like to do – play up related strengths. Explain how they could translate into the opportunity you're now seeking. Don't leave it to an over-worked editor to put two and two together – do the math for them.
What else LOIs should include
LOIs should also include links to your resume and relevant clips. If you've already got these on your website or blog, all the better. If you don't have a website or blog, send them as attachments. But why make an editor work that hard? It'd be in your best interest to start a simple blog if only to warehouse these types of documents, so an editor can see them with one mouse click. In lieu of linking to your resume on your website or blog, you could link to your profile page on LinkedIn, Contently, Muck Rack or another portfolio service.
LOI examples
Do LOIs have to be long? No – just long enough to get the job done. My personal rule of thumb is to keep it short enough so it fits on one screen (desktop or laptop, not phone) so the reader doesn't have to scroll to see the end. That limits me to a max of 5 or 6 short paragraphs.
Here are examples of  3 types of LOIs.
Example 1 – The Generic LOI
This is the LOI that landed me the assignment I mentioned above. In this and other LOIs, I've removed some details for privacy purposes. None of the examples include my contact information because it's included in my email signature:
Hi XXX:

My name is Michelle Rafter and I'm a freelance writer and friend of XXX. She told me recently that she'd passed my name onto you as someone you might be interested in working with on XXXX's new website, XXXX. I'd love to talk to you about possible writing opportunities. If you're looking for pitches, I'd be interested in the types of stories you have the most urgent need to fill.

I'm a long-time business and technology reporter and first met XXXX when we were writing for XXXXX. I now write for several websites she edits, including XXXX and XXXX. I am also a contributing editor at XXXX, where I cover a variety of issues, including careers, hiring, retirement, pensions and recruiting.

You can read my resume and clips at my website, WordCount, which is also a blog about freelancing and working in the writing business.

Thanks,

Michelle
Example 2 – The Specialty LOI
This LOI introduces me as a writer covering workplace issues, which is one of my reporting specialties. I sent this LOI to an editor I already know, which explains the lack of in-depth background info, for a potential content marketing client in that field. The client wanted candidates with a strong social media following, which is why I included a paragraph about my social media presence at the end:
Hi:

My name is Michelle Rafter and I specialize in covering careers, work and benefits for consumer and b2b publications. I'm an experienced blogger with a strong social media following. I have a proven track record as a reporter and editor who can deliver clean copy in a variety of formats on topic and on time. I'm experienced working with Fortune 500-level clients.

A little more background:

I'm a contributing editor at Workforce Management, the HR business publication, where I've written extensively about benefits, including a September 2014 feature package on perks, plus stories on employee wellness programs, online therapy and porting employee benefits info to smartphones.

Since November 2013, I've written a twice-monthly column for the Orange County Register called On the Job, where I've covered benefits-related topics such as paid time off, open enrollment season, paternity leave, the myRA retirement savings plan, and companies are upgrading kitchens into designer chic gathering places.

In 2013-14, I did a six-month stint as an editor for Great Place to Work Institute. During my time there, I was trained on GPTW's methodology for analyzing workplace benefits, supervised writers for the firm's GreatRated.com website, and wrote posts on topics such as health and wellness benefits, flexible work options, and companies that help employees save for retirement.

My social presence is strongest on Twitter, where I'm just shy of 7,000 followers, and LinkedIn, where I have more than 1,100 connections. My current Klout score is 54.

I can share additional clips and references if you need them.  If you want to follow up by phone, I'm avialable between 8:30 a.m. and 5 p.m. Pacific time.

Thanks, I look forward to hearing from you.

Michelle
Example 3 – The Content Marketing LOI
In addition to writing, I do a lot of editing and project work on content programs for corporate clients. This LOI introduces me as a content strategist and editor to a potential new client. As you'll see, instead of linking to a lot of writing samples, I included links to content marketing projects I've edited and internal corporate communications work I've done. An acquaintance who works for the company I'm approaching requested the LOI – she's the name in the first paragraph. She forwarded the LOI to her contact there.
Hello:

My name is Michelle Rafter, and I run a boutique communications and content strategy agency based in Portland, Ore. NAME HERE, one of your JOB TITLE in CITY, said COMPANY NAME HERE frequently needs new contributors, and I'd love to learn more about that. I work with Fortune 500 clients as a content project manager, editor and writer. Some current and past clients include CLIENT LIST HERE. Here's my portfolio: Michelle Rafter. And here's my LinkedIn profile: Michelle Rafter. Here are some work samples:

I also produce and write whitepapers, case studies and research reports; create content strategies and editorial calendars; perform content audits; build and run freelance contributor networks; manage contributor budgets and payments. If you're interested, I can send additional work samples and references.

I'd love to find out more about the content programs you're running and how I could help your team. I'd be happy to schedule a phone call at your convenience between 8:30 a.m. and 5 p.m. Pacific time.

Thanks, I look forward to hearing from you.

Michelle

[Flickr photo courtesy Alan O'Rourke]