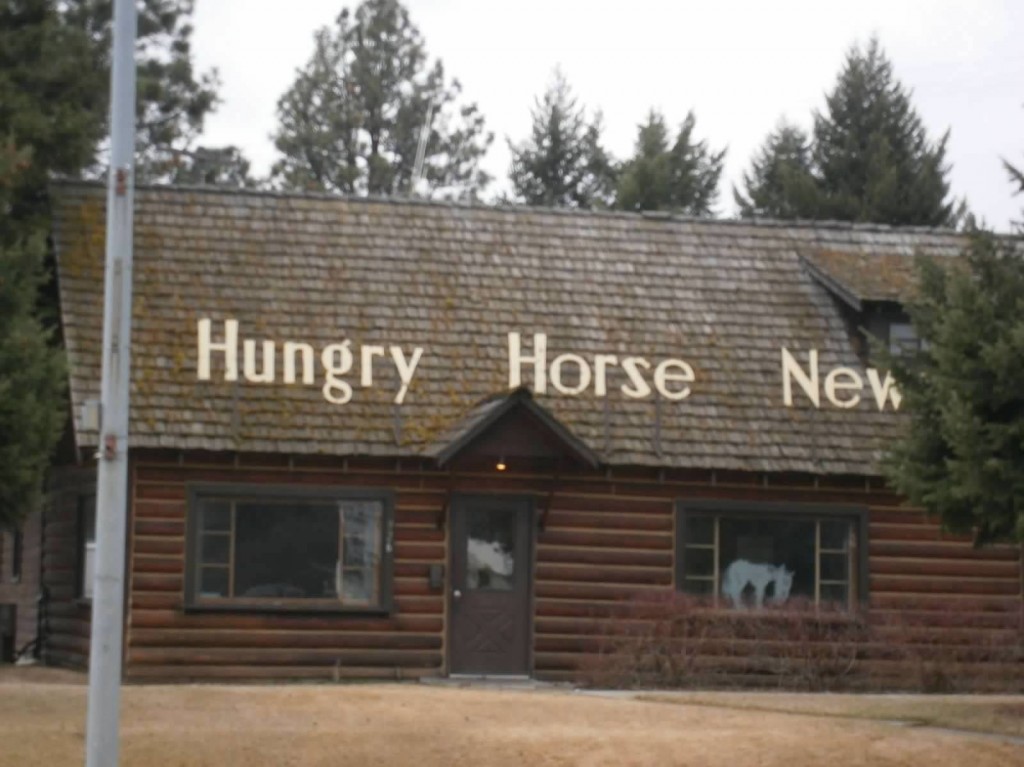 The annual Pulitzer Prizes will be announced later today, celebrating the best of the best in journalism from the previous year. You can a list of 2015 winners here after 3 p.m. April 20. Read a complete list of the 2014 Pulitzer Prize winners and finalists here.
In 2014, the Pulitzer for national reporting go to the Colorado Springs Gazette, a daily with circulation of about 75,000, for David Philipps' reporting on wounded combat veterans who lost life-time benefits after being discharged for relatively minor offenses. It's a great reminder that you don't need the money and manpower of the New York Times or Wall Street Journal to do important work.
To honor the day and the importance of local papers and the reporters who work for them, I'm rerunning this 2012 post about the editor and publisher of a small-town weekly in Montana who became the first journalist in the state to receive the illustrious prize. I hope you find his story as inspiring as I did. Be sure to read the comments. — Michelle
* * *
Every year on the day the Pulitzer Prizes are announced, I like to share the story of Mel Ruder, a small-town newspaper editor whose hard work led him to become the first journalist in Montana to win the coveted award.
Ruder was just of the Navy when he moved to the Flathead Valley area of Montana, near Glacier National Park, to start a weekly newspaper. He promised to fill it with photographs of "babies, beasts, and beauties" and lots of positive news, according to Pictures, a Park and a Pulitzer, a photo book showcasing his work published in 2000.
Ruder worked long hours, and according to the book, eventually assembled a small staff of full-time and part-time reporters and editors. At some point, he moved the paper's operations to a log-cabin office on the corner of Hwy 2, just outside of Columbia Falls, where it still stands. That's the office in the picture at the top of this post, which I took while on a trip to the area.
In June 1964, when heavy rains flooded the valley, Ruder was all over the story. "He went out on the floodwaters in a boat, and when the road was washed out he drove his car down the railroad tracks to photograph flood scenes," the New York Times wrote in his 2000 obituary. "He worked day and night for nearly a week, feeding news steadily to The Associated Press and radio stations in the area."
Hiring a Plane for a Better View
He even hitched rides on small planes to get aerial views of the damage, according to Pictures, a Park and a Pulitzer.
To keep local readers up with the events, he printed as many as 12,550 copies of the Hungry Horse News a day, compared with normal circulation of 3,900 a week.
Ruder was proud of the work he and his staff did covering the flood, and asked a journalist friend in Missoula to submit a nomination to the Pulitzer committee on their behalf.
The following April, Ruder was at work, photographing a local school event, when he got a call. For their coverage of the flood, the Hungry Horse News had received the Pulitzer Prize for Distinguished General Local Reporting, making them the first journalists in the state to be so honored.
When asked how he felt about receiving such as prestigious award, he said – on more than one occasion, according to the book – "I guess I can die now."
Instead, Ruder continued to work at the newspaper until he sold it and retired in 1978.
Pictures, a Park and a Pulitzer
Before a few years ago, I'd never heard of Ruder or the Hungry Horse News, named after a small town not much more than a gas station, grocery store and a handful of shops where tourists can buy huckleberry jam or huckleberry pie or just about anything else made with huckleberries on their way to Glacier National Park.
While staying in the area, I saw Pictures, a Park and a Pulitzer a couple different places and was intrigued enough that I asked to borrow a copy so I could read more.
I can imagine that there are many modern day Mel Ruders who hired on at AOL's Patch.com or a local independent news website to cover local news hoping that one day, if they were lucky, they'll be called on to cover a natural disaster, strike, riot or some other significant story that could make their career and even win an award.
Could it happen? Sure. Will it happen? Given the realities of today's news business, it'd be tough.
Ruder called his own shots. He didn't have to check in with the head of digital content in New York for permission to spend extra on hiring or other expenses.
Ruder's Pulitzer story is worth remembering not only as a reminder that hyperlocal news was being practiced long before there was a Patch.com. When it comes to community journalism, the bar doesn't have to be set artificially low.