The original version of this post original ran in May 2012. – Michelle R.
Ahoy there, blogarinos! For those of you who participated in the 2013 Blogathon I salute you, you made it through one of the most rewarding blog challenges on the Interwebs. You're probably exhausted, but your blog muscles are getting stronger, your typing fingers are fast and nimble, and you're feeling great—until you see this tweet:

Yep, even if this is your first time blogging, odds are very good that your nimble blogging fingers start cramping when you think about web villains stealing your precious content. Don't they realize how many beads of sweat and tear drops and buckets of perfectly good neurons you poured into that blog post? Didn't they notice that blog copyright notice in the footer? It even has the ©, for Pete's sake!
Unfortunately, the same technology that makes it possible to self publish a blog and syndicate for distribution also makes it exceedingly easy for unsavory sites and individuals to copy your content. And by golly, it's just not right. So let's do something about it! Here are six steps that will help you protect your blog copyright, thwart the evil no-gooders, and lose ten pounds.
(NOTE: I may have exaggerated on that last point. But you get the idea. Onward!)
6. Find out if folks are copying your blog posts and images.
You can't get all Avenger on the bad guys unless you know who they are. Sites like CopyScape and CopyGator will scour the Internet for exact duplicates of your content. If you'd like to drill down deeper or you're concerned about a particular sentence or blog post, you can paste it into the classic Google search bar (between a pair of quotation marks) and Google will return results that match your copy. For images, try Google Images, TinEye or PicScout—just upload an image file and these handy-dandy sites will analyze it and show you identical or similar images on the web.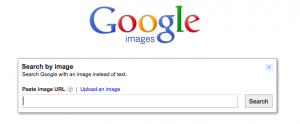 5. Issue DMCA takedown notices.
The Digital Millenium Copyright Act puts the burden of stopping infringement on the copyright holder (that's you!), which is why you just burned up a Sunday night searching the Internet for blog burglars. Now that you've found all the malicious moochers and digital doppelgängers, it's time to let them know the jig is up! A take-down notice is an email or letter notifying the other person and their web host that A) you are the true copyright holder, and B) you'd like them to stop using your copyrighted material without permission or license. Send 'em a form letter and then ask Google to help remove their links from search results.
(NOTE: Since very few people understand copyright law and copying is so pervasive and easy on the web, the DMCA includes a safe harbor clause that protects first-time offenders. If the copycat removes your content quickly, they are immune from prosecution.)
4. Use excerpts and insert trackback links into your RSS feed.
While it's romantic to imagine an evil copyright vampire out there lusting over your creative work and trying to suck the life out of it for their own benefit, the truth is that most copyright infringement on the web comes from scrapers—sites that find RSS feeds, scrape them of content, then repost it. Many scrapers are benign or even benevolent, and many bloggers even opt into these sites so their content will have larger audiences, but they can be detrimental to your traffic and search-engine ranks.
To fix this, simply change your RSS feed settings to only display an excerpt of your article—then folks will have to click through to your site if they want to read the entire blog post. So Google, Bing and Yahoo! know who originally wrote the article, append a link to your site at the end of every RSS feed entry. Your web developer or WordPress plugins like WordPress SEO by Yoast can do this for you.
3. Disable right-click on your blog posts and images.
Many of my clients ask for this feature—a special script that stops the occasional visitor from right-clicking on an image or snippet of text in their blog. Your web designer/developer can do this for you, or you can turn to one of the many WordPress plugins that handle this for you automatically. No more right click, no more theft!
Sweet, right? Maybe not. This also means that visitors can no longer copy short, fair-use quotations from your blog posts. It doesn't stop them from snagging your images from Google. And a really persistent thief can simply disable Javascript on their browser to break through the barrier.
2. Turn your blog into a paywall site.
Your blog posts are really worth their weight in sweat, tears and neuron buckets. Why are you giving this stuff away? A paywall will block access to your content to the general public unless they're willing to fork over a little money for access. You can follow the model of the New York Times and allow limited access or block the entire site, charge for full-site access or charge per blog post. It's time to stop being a victim and start getting paid! Paywalls are working out great for newspapers and the music and film industries, right? WE'RE NOT GOING TO TAKE IT ANYMORE!
Ahem. Maybe it's time to read this:
1. Reframe your attitude toward the issue of blog copyright violation.
Nobody likes a mooch. Thieves need to be stopped. And by Jove, your blog has worth!
But there's a fine line between protecting your blog copyright and guarding your precious content too tightly. After all, why did you start blogging in the first place? To keep others from finding it and sharing it?
For some, blogging is a compulsion to write and create; a blog is a gift to the world. For others, a blog is a testing ground where we experiment with ideas or a forum where we can discuss topics that matter to us with our readers. And for most of us, a blog is a marketing tool, like a free sample tray at a farmer's market. It's an easy way for us to share our tasty talents freely with the world, in the hope that the most appreciative readers will buy what we're really selling, whatever that may be—and copycats are simply a signpost on the path to success.
By all means, stop blatant copyright offenses when you find them. But before you start sweating Internet thieves and start building the Great Wall of Your Blog, ask yourself: Does copying help spread my message and achieve my goal of super Internet fame? Is it better for me and my blog to be ubiquitous or to be, well, invisible?

Ron S. Doyle is a freelance writer and the Creative Director of Waterday Media, a boutique media strategy, web design & development company in Denver, Colorado. For more about Ron, visit his website or find him on Twitter.