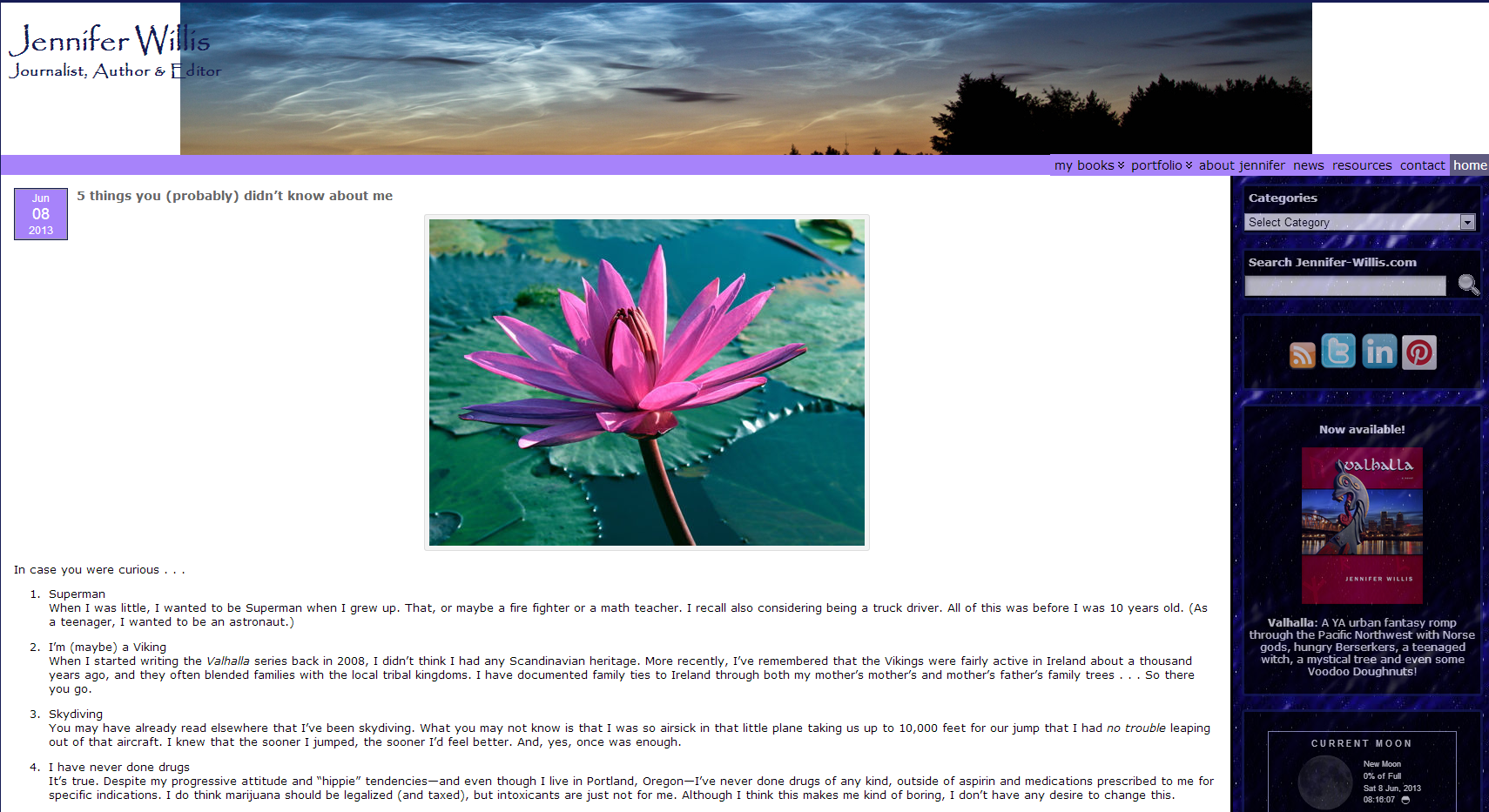 Every Saturday this month, Im sharing interesting people and posts from the 2013 WordCount Blogathon. — MVR
It takes motivation, stick-to-it-iveness and imagination to make it through 30 days of blogging. Multiple that times six, and that's six months of posting every day.
Over the six WordCount Blogathons that I've run since creating the event in 2008, only one other blogger has made it posting every single day of all of those months. That blogger is Jennifer Willis, who blogs at Jennifer Willis: Journalist, Author & Editor.
Willis is a Portland freelancer who specializes in topics related to spirituality and religion, living, sustainability and health. If you live in Portland, you might know her as the writer behind the popular Oregonian "Northwest Love Stories" series of monthly Q&As with couples who've been married for 50 years or more that's run since February 2011. In a post this week, Willis explains how she fell into the series: it's a sweet read. She's also an indie author who focuses on "urban fantasy and playful mayhem." Here's more about her books.
A few other bloggers have signed up every year but didn't make it posting every day.
Other Blogathon Veterans
Approximately a dozen bloggers have participated 4 or 5 years. They include:
I compiled the list from information people submitted when they registered for this year's Blogathon – if I missed someone, I apologize. Kudos to all of them and everyone else joining us this year!