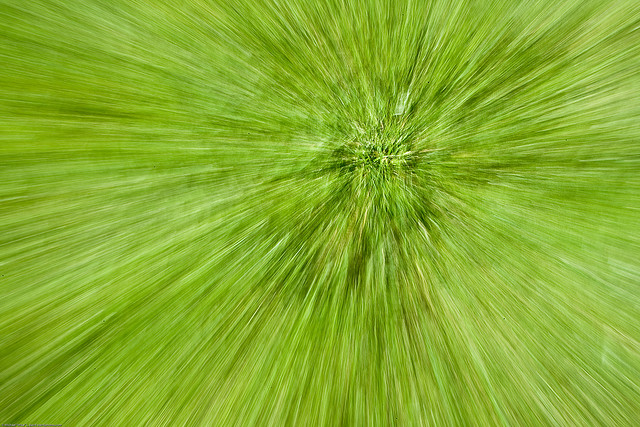 Don't believe anybody who tells you it's easy to write fast. It's not.
Sure, it's easy to write fast when your editor stands up in his cubicle on the other side of the newsroom and glares at you because it's after 5 p.m. and your story was supposed to be filed 30 minutes ago.
It's also easy to write fast when you have to be done by 5:25 so you can hit the freeway before traffic backs up and leaves you no chance of making it to the day care provider's house by 6 when she starts charging overtime by the minute.
In other words, it's easy to write fast under pressure.
Most freelance writers or bloggers don't work under those types of time constraints. It's probably why we stopped working an office job in the first place. We don't have daily deadlines (well, most of us) and we don't always have to get work done before the end of regular office hours. Our pressure is self imposed. We take assignments – probably too many because who can say no to work when it means extra income? – and then it's up to us to figure out how to get it done on time.
Maybe we're blogging in addition to our "real" work to build a platform for a book or other project, and need to maximize the time by squeezing out as many words possible in the fewest possible minutes, hours or days.
Maybe we're doing the 2013 WordCount Blogathon and trying to fit a daily blog post in on top of work, family, vacation, workouts, cooking, hobbies, and walking the dog.
Whatever the reason, it pays to know how to write fast.
Self-imposed Pressures
There are ways to speed up the writing process to meet self-imposed writing and blogging deadlines.
Professional writers have some pretty creative solutions for pushing themselves to finish work on time. Some set a timer. Others use the carrot method and promise themselves a reward when they finish – a cookie, glass of wine or long soak in the tub.
One writer I know meets electronically with a freelance writer friend once a day to free write for 30 minutes as a way of forcing themselves to work on tasks they've been putting off.
David Fryxell, author of Write Faster, Write Better, is a big believer in writing outlines for articles, even short ones.

How to Write Fast
I've come up with a few tricks of my own:
1. Work when you're on.
I work best early in the morning, so when I'm on deadline I get up early and write. For me, a solid hour at 5:30 or 6 a.m. is as productive as two or three draggy hours in the afternoon.
2. Unplug.
Turn off email. Close the browser. Log off the message boards. Do whatever it takes to eliminate distractions. This is especially hard for me because I often fact check information on websites as I write and checking one site can lead to checking Facebook, Twitter, Pinterest and on and on. Just pull the plug.
I'm not the only one who unplugs when she writes. Barbara Kingsolver does too — here's how Barbara Kingsolver describes her writing office, from the FAQ on Barbara Kingsolver, The Authorized Site:
The place where I write, upstairs in our farmhouse, has windows facing into the woods.  The walls are lined with bookshelves.  To avoid distraction, I write on a computer that is not connected to the internet.  (I check email elsewhere in the house.)  My companions in this room are the likes of Virginia Woolf and George Eliot, who peer down at me from the shelves, and a blue fish named Bruno.  They are all very quiet.
3. Don't let yourself be disturbed.
When I worked in a newsroom, I put a sign on top of my computer to keep people from bugging me on deadline. Other writers use headphones to listen to music. When I work in my home office now, if other people are around I just close the doors. 
4. Be prepared.
It's easy to start writing a story if you've finished all the research and reporting, reviewed your notes and made an outline – written or mental – of what you want to say. By that point the words are practically oozing out of me. Cut corners on the basics, though, and the words just won't come. It's your brain's way of telling you that you've still got work to do.
Got your own secrets for writing fast? Share by leaving a comment.
[Flickr photo by mikebaird]