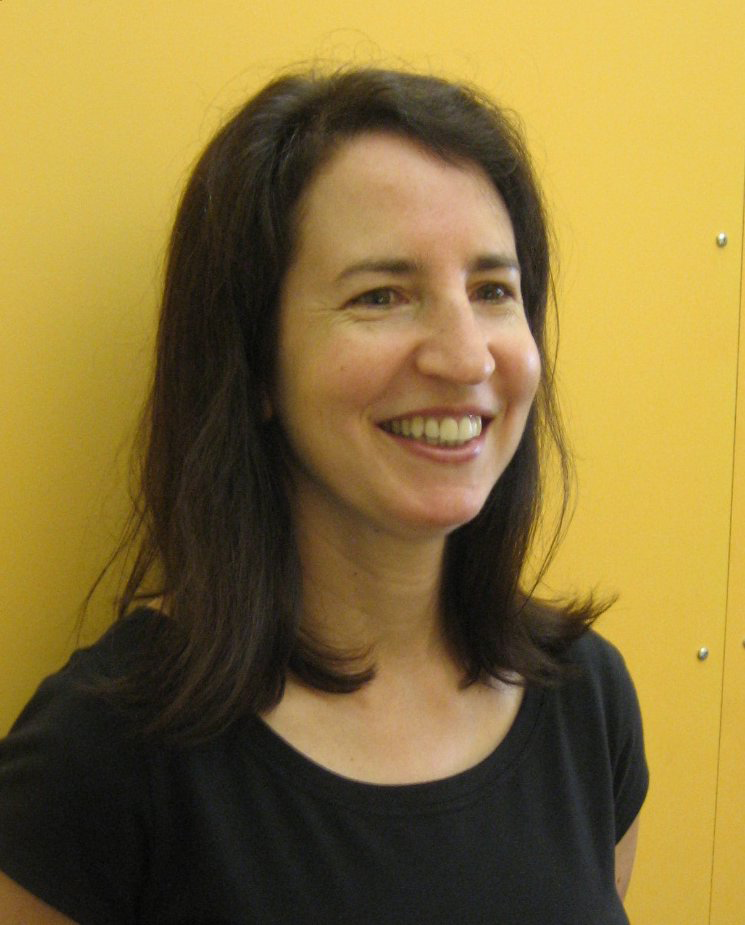 Freelancers Union founder Sara Horowitz met with several dozen Portland freelancers a few weeks back as part of a national listening tour she's undertaking to find out what more the organization can do to support independent creative workers.
As if she hasn't done enough already.
In 10 years since Horowitz started Freelancers Union, the Brooklyn, NY, organization has become the largest representative of independent writers, graphic designers and other self-employed creative workers in the country. The organization runs a health-insurance company in New York, a 401(k) retirement savings program, and a political action committee (PAC).
Freelancers Union
Here are 10 other things you might not know about the Freelancers Union:
1. Membership's growing.
Freelancers Union has more than 208,000 members, with more than half of them in New York state, according to a March 23 profile of Horowitz in the New York Times. As the ranks of independent contractors continue to increase, Horowitz told the Times she expects the organization to grow to a million members in the next three years.
2. You don't pay dues.
Unlike some unions, Freelancers Union is free to join. Members receive a free e-newsletter, discounts on products and services, admission to networking events (lots in the New  York area, but also in Seattle, Austin and other hubs of freelance activity), and other benefits.
3. It's not just for writers.
The group represents a lot more indie workers than writers. According to the union's website, the group represents writers, editors, website developers, IT professionals, graphic designers and artists. The 30 or so freelancers who attended the union's Portland meetup included graphic designers, video producers, book publishers, public relations and marketing specialists, user interface design specialists, comic book artists, and other self-employed creatives.
4. Horowitz wrote the book on freelancing.
Published in October 2012, The Freelancer's Bible covers everything from getting clients and keeping them happy to negotiating rates and dealing with deliquent payers. "We live in a gig economy today and there's no better guide to making your way in that world than The Freelancer's Bible. It will help you be savvier about building your brand and getting work," Newsweek and The Daily Beast Editor Tina Brown wrote in a blurb about the book.
5. She also created the World's Longest Invoice.
In 2012, the union created a website called The World's Longest Invoice to call attention to one of the biggest problems freelancers face — getting paid. As of today (April 8), freelancers had listed a cumulative $15.8 million in unpaid invoices. Read the stories behind the numbers on the FU's Tumblr page: Put a Story to Your Number – Tell How You Were Stiffed by a Client.
6. FU sells health insurance.
The group sells health insurance in New York; in fact, since starting to offer health insurance in 2008, the program has grown to $100 million in annual revenue. Through its health insurance arm, Freelancers Union is working to create health-care exchanges in New  York, New Jersey and Oregon. Freelancers could use the exchanges, created by the Accessible Health Care Act, to buy health-insurance policies.
7. Horowitz could be a 2013 Time Magazine honoree.
Horowitz is a nominee for the 2013 Time 100 Poll, which recognizes "leaders, artists, innovators, icons and heroes that you think are the most influential people in the world." If you think Horowitz fits the description, vote for her by Friday, April 12; winners will be announced on April 18.
8. They offer tax help.
If you're still working on your 2012 income taxes, Freelancers Union has a tax resources page that explains things freelancers need to know about self employment, 1099 income, business deductions, and more. The group also has links to accountants (mainly in NY and NJ) who work with freelancers. Read more: Tax Resources for Freelancers.
9. A national network is in the works.
When Horowitz visited Portland, Los Angeles and other cities recently, she asked freelancers for suggestions for ways the organization could help their businesses. One possibility they're exploring is creating some type of network that FU members could use to connect, and also to find fellow FU members when they need help on freelance projects. It's part of Horowitz's philosophy of "new mutualism" that espouses indie workers getting ahead by helping each other, and by helping each other, being able to do more collectively than they could individually. "This is the future," she said at the Portland meeting.
10. They're hiring!
Irony aside, the union currently lists 17 job openings, including business analyst, copywriter, health policy analyst and Java software engineer. Positions include health coverage, dental insurance, a 403(b) retirement plan, and public transportation credits. See all of them here: Jobs at Freelancers Union.
[Photo courtesy Freelancers Union]