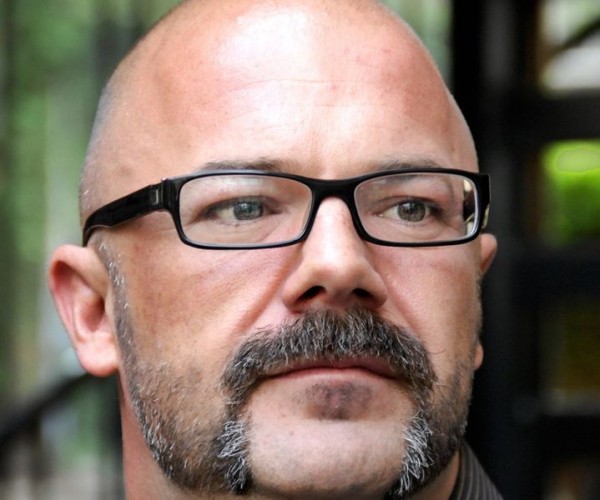 Updated 1/3/2013 at 12:45 p.m. PT— Sullivan just shared that he's raised a third of a million dollars in 24 hours and has 12,000 subscribers, with most paying $8 over the suggested $19.99 yearly rate. Read this post for a complete breakdown.
***
It was all over the media industry news yesterday – prominent political blogger Andrew Sullivan is quitting his gig at The Daily Beast to run his own blog, and he's making it subscription based and will not carry advertising.
The buzz got louder when TechCrunch, the tech blog, reported that just six hours after announcing the creation of his new, independent venture, called Dish Publishing LLC, Sullivan had already collected subscriptions totaling into the six figures.
Of the new venture, Sullivan wrote: "If this model works, we'll have proof of principle that a small group of writers and editors can be paid directly by readers, and that an independent site, if tended to diligently, can grow an audience large enough to sustain it indefinitely."
That should be enough to get other bloggers wondering: if Andrew Sullivan is putting his blog behind a paywall, should I?
The Great Paywall Experiment
Over the past two years, newspapers such as the New York Times have begun experimenting with paywalls, digital barricades that allow people to sign up as monthly subscribers, or if they prefer, read a certain number of stories before having to pay for additional access.
So far, the Times' paywall has done better than anyone anticipated, generating $91 million, according to one report. That's got other papers preparing to follow suit, including the Washington Post, according to this Wall Street Journal story.
The number of bloggers who've successfully erected paywalls have been few and far between. I can think of one, Om Malik, the influential tech blogger behind GigaOm. That site offers some stories for free, and offers other, more in-depth reporting as a paid service called GigaOm Pro. In addition, Malik and the team that runs GigaOm also put on industry events.
Making Readers Pay to Read Your Blog
If Malik and Sullivan can do it, what would it take for other bloggers to follow suit?
Consider these factors:
1. Name recognition. Sullivan and Malik are known commodities. Sullivan has been blogging for a dozen years and amassed a huge following writing for publications such as Time and The Atlantic before joining the Daily Beast. Malik has been on the top tier of tech industry analyst/writers since the original dot-com boom. You may not be on the same level, but if you're a big blogger in a small niche with a loyal following (and nice page views), you could be in a good position to start charging for what you write, or at least for some of it. Read on.
2. Subject matter. Sullivan blogs about politics and current events. Malik and the crew he works with cover tech industry news. Is what you write about unique enough – whether it's breaking news, analysis based on your own research, recipes, travel secrets, fashion insider photos or something else – that people would be willing to pay for it?
3. Help. The Dish might be Sullivan's blog, but he doesn't do it alone. He works with at least two other editors. On GigaOm's website I counted about 60 people in this staff picture. It takes lots of man hours to crank out the amount of news that those sites produce. How much information do you post on your site on a regular basis, and is it enough to charge for?
4. Revenue. Sullivan has said when Dish Publishing launches in February it will live on subscriptions only, with yearly subscriptions going for the pre-launch price of $19.999/year, although some people who've already signed up are paying more. He feels strongly that advertising isn't the way to go, and his subscription-only experiment  is off to a good start. But that's not the only way to go. Bloggers already sell e-books and other information products compiled from posts. Besides running advertising, bloggers could pick up paid sponsors, which is a way of get advertising dollars without running ads. Look at Quartz, The Atlantic's new online-only business magazine. If you scroll through the headlines on the left sidebar, you'll see sponsored content along with regular stories.
Sullivan's new site goes live on Feb. 1, you can see it at www.andrewsullivan.com. I'll be watching, and I have a feeling a lot of other bloggers will be too.
What do you think: could you make it as a subscription-based blogger? Have you tried? Weigh in by leaving a comment.