Archives by date
You are browsing the site archives by date.

In this guest post, author Nancy Julien Kopp explains how freelancers can maximize time spent on research and other tasks to free up time to write.

Recommended reading for writers from this week — David Remnick on writing profiles, famous writers who got started as freelancers, and more.

Dear WordCount is a weekly advice column answering your questions about writing, blogging and running a freelance business. Got a question? Ask me at [email protected] Dear WordCount: A publicist wants to know who else I'm interviewing for a business trend piece, saying, "I'm sure Joe Smith will want to know." I'm tempted to tell her that I'm […]
The complete transcript of today's WordCount Last Wednesday writer chat, on how freelancers take side jobs to earn extra income or pursue a passion.
Join us today for the monthly #wclw writer chat. We'll talk about how freelancers make extra money with side jobs. Tune in on Twitter @ 10 am PDT. Use #wclw.
Writing is like the food business, there's the high end, fast food and everything in between. The trick is figuring out your business model and sticking to it.
In this monthly's #wclw writer chat, we'll talk about how freelancers can support themselves with work that's separate from their writing. 7/25 @ 10 am PDT.
When the editors or outlets you've been writing for go away, here are helpful tips for finding new ones.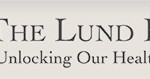 Thinking of starting a writing-related business? Here are 10 that freelancers could start today, each with examples of writers who've taken the plunge.

Some editors are a joy to work with – here's why.