To do good writing, read good writing. Here's the good writing I've been reading this week:
You may be the oldest one in the newsroom, but you can't act like an old fart, at least not if you want to stay employed, and employable.
Steve Buttry's open letter to long-time news workers who resist moving into the digital storytelling age boils down to that one piece of advice.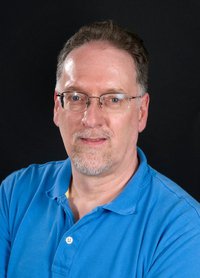 Buttry, a long-time journalist and news business blogger, encapsulated the wisdom he's gleaned working as community engagement and social media director for Digital First Media in a blog post this week called Dear Newsroom Curmudgeon.
Journalists who've worked on papers for a long time might be reticent to change because they fear the quality of their work will suffer, they're afraid of change, or they don't have the time or patience to learn new tools. But they need to get over it – and just do it, Buttry says. And when was working as a reporter ever easy? He says:
Did you ever sit through a boring meeting or cover a blowout ballgame? Did you ever feel like a vulture after talking to grieving relatives who lost a loved one in the breaking news story you were covering? Do you like filling out expense accounts? Journalism remains a fun profession, but that doesn't mean every task is fun or every day is fun. We do a good job (sometimes a great job) covering boring events and talking to grieving relatives and we fill out accurate expense accounts. We do this because we love the job most of the time and every great job includes some tasks we don't relish. And professional pride drives us to do those unpleasant tasks well. So tweet. Blog. Shoot video. Or whatever. It's part of the job. And it's still a damn good job.
I added my two cents in a comment that I'll repeat here: There's one way to force yourself to learn digital reporting skills: work as a freelance journalist. It's not just a question of relevance, but of livelihood.
Today if freelancers don't have a web presence, and can't use the tools you mention to report and publish their work, they either aren't going to get noticed, or get the jobs. In the past four years, I've gotten freelance jobs blogging, live tweeting a conference, managing a blog series and helping launch a news microsite because of the digital journalism skills I essentially taught myself. Experiment – it's a fun way to learn.
In other news on writing and the writing business from this week:
Should Writers Give up on Getting Paid for Their Writing? (CBC) – Seth Godin is up to his old tricks. An Internet promotions guru who practically invented viral marketing plays the role of provocateur, declaring in an interview on Canadian radio  – one of many he's given recently to promote a new book – that authors can no longer expect to be compensated for their work.
"The future is going to be filled with amateurs, and the truly talented and persistent will make a great living. But the days of journeyman writers who make a good living by the word – over," Godin says in a separate interviewwith Digital Book World.
But don't despair. The Grateful Dead made it despite not basing its business on CD sales, and smart writers will figure out other ways to make money, Godin says. "Are you a chef? A public speaker? If you're a mystery writer, can you find 1000 true fans to pay $100 dollars a year each to get an ongoing serial from you? It's not the market's job to tell authors how to monetize their work. The market doesn't care. If there's no scarcity of what they want, it's hard to get them to pay for it."
The 100 Outstanding Journalists in the United States in the Past 100 Years (NYU) – Uncle Walter is there, along with Woodward and Berstein, Bartlett and Steele, Gloria Steinem, Jimmy Breslin and Herb Caen. But were are the journalists of color on the list? Too few and far between, according to Unity. The professional organization for journalists of color responded to what it felt was a lack of diversity on the NYU list by creating its own compilation of 100 journalists of the past century. The list includes Oakland Tribune  executive editor Leroy Aarons, New York Times managing editor and Pulitzer Prize winner Dean Banquet; Oregonian editor Peter Bhatia, who was also the first Asian American to be president of the American Society of  Newspaper Editors (and a friend),  60 Minutes correspondent Ed Bradley, and PBS NewsHour anchor Gwen Ifill.
2011 IRE Award Winners (Investigative Reporters & Editors) – Prizes for the year's best investigative work go to ABC's KTRK affiliate in Houston for an expose on corruption among local law enforcement officers, and California Watch and KQED San Francisco for their stories examining lack of uniform seismic safeguards at California's public schools. Here's a complete list of 2011 IRE Award winners.
Businessweek 'tag team' talks about how their subjects are boring (visually) and how they try to make them not be (Capital) – This is sweet reading for business reporters – like me – who constantly struggle with how to bring creativity to hard to illustrate stories, such as the monthly unemployment report I did earlier today. During a recent visit to Columbia's journalism school, two Bloomberg Businessweek graphic designers shared how they redesigned the magazine's stodgy image after Bloomberg took it over in 2009, according to a report in Capital, a news site covering New York. "We're not afraid to play and to experiment. We kind of know that we have, visually anyway, boring subject matter. … We just try to make it as interesting as we can," BB creative director Richard Turley tells Capital.
Out With the Long (The Economist) – The British magazine celebrates brevity with an essay written entirely in one-syllable words.
Math for Journalists: Help with Numbers (News University) – Poynter's online media training center is offering a three-hour, self-directed course designed to help reporters with such math essentials as calculating costs of living and estimating crowd sizes. Instructor Debbie Wolfe is an adjunct professor of journalism at the University of South Florida, St. Petersburg, and former technology training editor at the St. Petersburg Times.