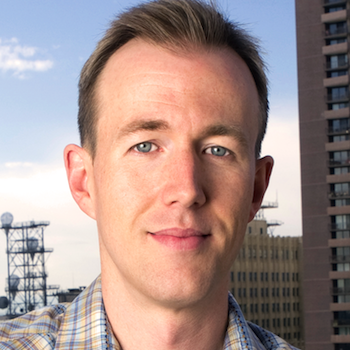 Editor's note: Today's post comes from Ron S. Doyle, a Denver-based freelance writer and creative director at Waterday Media. — Michelle R.
* * *
On July 1, Google Reader will shut down, releasing several million users into the wilds of the Interwebs, all of whom are expected to go searching for a suitable replacement to their beloved RSS reader. Scrappy startups like Feedly and NewsBlur, well-established companies like NetVibes, Flipboard, and Reddit, and even members of the web gentry like Digg, AOL, and Facebook are scrambling to make sure their refugee camps, er, RSS reader apps, are prepared for the massive influx of new users. Oh golly gee whiz, what an exciting day!
Or not. You see, millions of those users weren't using Google Reader anyway. I think they're never coming back. [Cue the crickets!]
More importantly, perhaps they shouldn't come back, because modern RSS is broken. And maybe it's time for bloggers to realize the same and ditch "Really Simple Syndication" once and for all.
Who Killed Google Reader?
Officially, Google decided to axe Google Reader due to declining use and a company-wide focus on its essential core products. You know, like self-driving cars, superfluous social media sites, magic glasses, and a string of wifi balloons that encircles the southern hemisphere. Only the essentials!
There are countless other hypotheses behind Reader's demise, from blaming Google+ to saying that it was murdered in self defense.
But really, you killed Reader. In the conservatory, with the candlestick. And I think I have a clue why!  (See what I did there?)
Google Reader worked like a firehose spraying into a filing cabinet. For example, perhaps you enthusiastically subscribed to every 2013 Blogathon participant. So easy, thanks RSS! Thanks Google Reader! But then you skipped reading for one long weekend — curse you, Flag Day— and woke up on Monday morning with almost 900 unread articles in your inbox. Soon, the "999+ unread" indicator made you feel poisoned, unproductive and insane, so you just stopped visiting.
You retreated to Facebook, Twitter, Pinterest, Reddit, and even Tumblr, where folks already filtered and vetted the best stuff for you. And you even clicked about aimlessly, because dammit, that's part of what makes the web so much fun. When you found things that interested you, you saved them with Evernote or Pocket or Paper.li for reading later. Before long, you didn't miss Google Reader at all.
But there's another big reason why you gave Reader the boot, er, candlestick:
Bloggers Have Ruined the RSS Feed
Really Simple Syndication (RSS) emulates the newspaper business model of column syndication. Syndication allowed great articles and columns to be read around the world in different newspapers. Similarly, the RSS reader is intended as a digital newspaper, a compilation of articles from around the web. But, unlike the newspaper model, RSS is completely free—and bloggers have, over time, discovered its many flaws:
RSS feeds hurt your total pageviews because subscribers don't need to visit your site
RSS feeds hinder pay-per-click ad revenue, which is correlated to pageviews
RSS feeds make content theft ("scraping") extremely easy
RSS subscribers are hard to count
RSS subscribers are even harder to track—it's almost impossible to know who read what when
Don't believe me? Likely due to the reasons above, Facebook and Twitter killed their RSS feeds this summer.
Meanwhile, many bloggers have tried to compensate for RSS's shortcomings by displaying only article excerpts in their RSS feeds, which forces subscribers to visit their sites. As a web developer I have recommended this method to countless clients and as a blogger I've done it myself—but it totally contradicts the intended nature of RSS. Imagine opening up a copy of the Sunday Chicago Tribune, reading the first paragraph of an article, then finding a note that says "To read the rest of this article, please buy a copy of the Sunday New York Times." Ack!
So, there you have it: Google Reader died of neglect and RSS is dying from abuse. [Cue the sorrowful violin music!]
RSS is dead. Long live RSS!
Yikes, that last section was a bummer. Let's turn that frown into lemonade! Despite bloviations to the contrary, RSS probably isn't going anywhere for a while. So, what should we do to fix it?
I'll start:
Podcasts are thriving and rely heavily on RSS. Perhaps RSS feeds should focus on packaged content like podcasts.
RSS subscribers should be shifted to email newsletters, where content curation can soothe the firehose blues.
Filters can limit what content adds to the RSS feed; bloggers could  syndicate only certain parts of their content.
What else could improve the way RSS works? How does your RSS feed help or hurt your blog right now? And are you going to miss Google Reader?
Ron S. Doyle is a freelance writer and the creative director of Waterday Media, a boutique media strategy, web design & development company in Denver. For more about Ron, find him on Twitter.
[This is post is written by a sponsor of WordCount: Freelancing in the Digital Age. The sponsor provides products or services to this blog.]