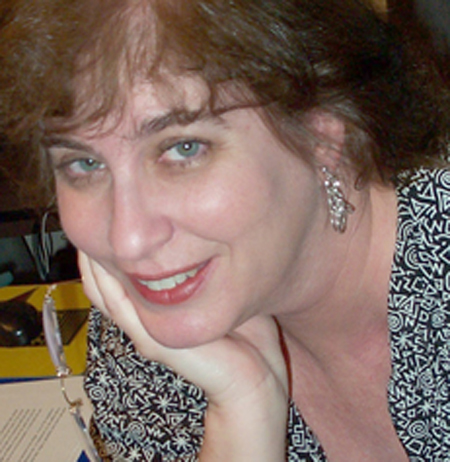 There's never been a better time to be a ghostwriter, says Claudia Suzanne, a veteran of the field who's written books on the subject and leads ghostwriting workshops and conferences.
Blame it on social media or a more connected world, but more people want to share their stories, except that their inability to do that outweighs their desire. So they look for someone who can do it for them, a ghostwriter.
Suzanne is the author of Secrets of a Ghostwriter and chairs Ghostwriters Unite, an international conference that takes place in May in Long Beach. She also teaches a telephone and web-based ghostwriting certificate program through the California State University, Long Beach College of Continuing and Professional Education. Suzanne calls it "a fun, intense class" for writers who want to learn the craft. "Book-industry seers predict people will spend more money on editorial services than on books in the coming years," she says. The course "teaches writers and editors how to be on the receiving end of that new wave."
I caught up with Suzanne recently to find out more about what it takes to be a ghostwriter, common mistakes beginning ghostwriters make, and what typical fees are. Here's our email interview:
What are the different types of ghostwriting? 
Ghostwriting is ghostwriting, but there are myriad types of ghostwriting jobs: nonfiction books, novels, articles, web content, white papers, speeches, movies, songs, even judicial opinions and tweets! Ghostwriting is all about saying what the author wants to say the way the author wants to say it, regardless of what the author wants to say or what medium they want to use. Me? I ghost books.
Why are opportunities so good right now?
More than ever before, we live in a text-based world, don't we? A world in which people are determined, sometimes even desperate, to share their stories, their opinions, their experiences, their insights, their knowledge, their teachings, their legacies. While sharing begets sharing, all men are not endowed with the same level of creative ability. While some people relay their ideas with a "remarkable felicity of expression," as John Addams would say, others look at a blank piece of paper or monitor screen with unabashed terror. They cannot get from desire to fulfillment without help. Enter the ghostwriter.
 What's been your favorite ghostwriting project?
Wow, that's tough. I've done nearly 120 projects, I don't even remember them all! I loved the paranormal romance I worked on a few years ago. I loved the ethicist's memoir from last year and the inspirational memoir from a few years earlier. I loved the action/adventure romance from the early 2000s and the alternative-health guide and the bereavement title and the Asian history and a couple of the biographies from the mid-1990s… How about this: I loved the books that taught me something–oh, wait, they all taught me something.
From start to finish, what's the lifespan of a typical project?
This one's easy. Four to eight months for nonfiction; 12-14 months for fiction. I'm a ghostwriter. I work on deadline.
How much can ghostwriters earn?
Depending on the ghost's personal business plan, anywhere from $75,000 to $150,000 per year. Some celebrity ghosts earn closer to $250,000 per year. I'm sure others make more than that, but I don't know who they are. No doubt they prefer it that way.
What are some common hiccups writers encounter as they're getting into the field?
They write instead of ghostwrite and thus irritate their authors. They don't understand the differences between ghostwriting and collaborating and thus get themselves into hot water financially. They don't own the authority necessary to run the project and thus the author – who knows nothing about writing books or the book industry except what they've gleaned from self-publishing web sites – takes command. I see this kind of lose-lose situation all the time. It's very sad for all involved.
 What type of training is needed – is a class or certification really that important?
Absolutely not – if you've got the time to learn your profession by trial and error, figure out which trades to follow and which to ignore, have an attorney at hand to teach you the realities and limitations of contracts, etc. I've been ghostwriting for over 20 years. I've made every mistake possible – some many times – so I know where the pitfalls are, why and how to avoid seductive traps, and how to attain the stance necessary to command reasonable fees for professional services. I've created a series of processes to easily provide those professional services that anyone can adapt for their own business or even their own writing. So no, a class or certification isn't that important. But it is a road smoother and a jump starter and whatever other cliche that eludes me at the moment that means it helps writers launch or expand their lucrative ghostwriting careers.
Suzanne's next ghostwriting certificate class runs Saturdays from Feb. 16 to May 25 and costs $1,995 (hey, nobody said learning the ropes would be cheap). Find out more on the Cal State Long Beach continuing ed website.